Domestic Violence Awareness Month: HopeLine® From Verizon Partner Story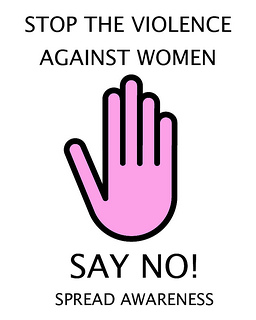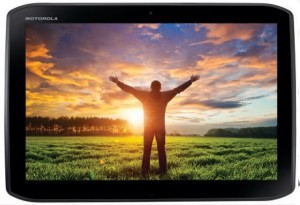 As many of you hopefully know, HopeLine® from Verizon puts the nation's most reliable network to work in the community by turning no-longer used cell phones into support for domestic violence victims and survivors. In honor of Domestic Violence Awareness Month, we'll be sharing stories from some of our HopeLine partners. First up is Pat O'Donnell, the Mission Advancement Director at StepStone in Wichita, KS.
Domestic violence goes beyond the unfortunate victim. The impact touches extended families, the workplace, schools and the wider community. One in three women are victims of domestic violence or abuse. In Wichita alone, Kansas police investigate an alarming 19 cases each day…and those are just the ones that are reported.
Most major cities have emergency shelters where women and children can stay for 30 or 40 days, but what happens after that time? In many cases, they are faced with a decision to return to their abuser or become homeless.
In Wichita, StepStone has operated a transitional housing program since 1996. Women and their children can live in one of our 16 homes for up to two years while they gain the skills to become self-sufficient.
Verizon has been an important partner in helping us serve 675 women and children through the HopeLine program. Verizon Wireless' HopeLine Program provided a generous donation to StepStone's annual fundraising golf tournament, The Shamrock Open. The tournament was held yesterday, October 1, 2012, at the Willowbend Golf Club in Wichita.
A Father's Story
Following graduation from a state university, my daughter landed her first good job in Kansas City. She found an apartment, joined a church and signed up to coach a middle school girls' basketball team. Everything looked like a dream come true.
It wasn't long until she met a guy she thought was a good match for her. But soon her friends and family started seeing red flags in the relationship. We suffered along with our daughter throughout the course of her relationship. She was told what to do, when to do it and how worthless she was. We only heard from her in the middle of the night when she could escape to call us - a ploy for her abuser to isolate her from her family.
All we could do was tell her that, despite her horrific phone calls and refusal to meet with family, our love for her was unconditional and we were there for her. Luckily, it wasn't much longer until she realized her relationship wasn't normal. She talked to others and found her way out of this abusive relationship. Today she is doing well and has rebuilt her family ties. I am a grateful Dad.
This story serves as a reminder to never give up on those suffering from domestic violence. I urge all to pay attention to those little red flags. If something seems out of line, it probably is. Your gut feelings are sometimes the best warnings. While it may be apparent to you, don't expect the victim to believe you. They are most likely under the influence of the abuser's control schemes, as domestic violence is about power and control.
If you know someone who is a victim of domestic violence, direct them to area resources that can serve as a transitional function, such as StepStone, where they can work toward a new beginning for themselves and their families.
For more Verizon Wireless news, subscribe via RSS feeds in the right rail.