Fast Charging & Long Lasting Battery on Droid Turbo Makes It Hard to Accept Anything Less
Fast Charging & Long Lasting Battery on Droid Turbo Makes It Hard to Accept Anything Less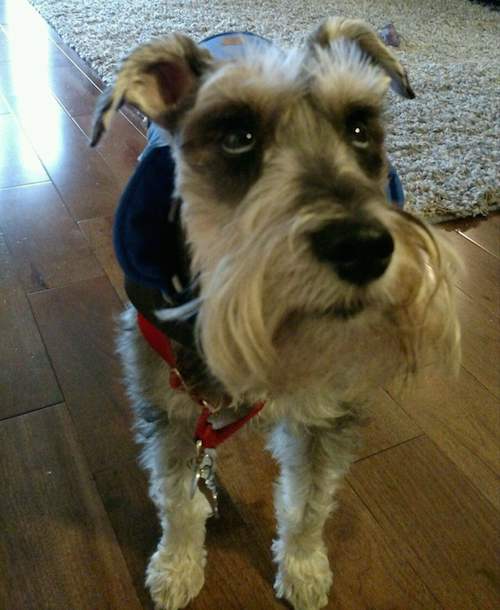 When finally getting a mobile device with a battery that gets eight hours of power with a quick plugin of just 15 minutes, you will wonder how you ever managed to live without it.
"Anything less seems antiquated now," said Sid Babbar, an accountant in Royal Oak, MI, upon using the new Motorola Droid Turbo for the first time. "Seriously, the days of needing to charge a phone twice a day seems very 2009."
The new Motorola Droid Turbo has a quad core processor and a fantastic quick-to-turn-on camera where the user just "shakes it" to activate. So, when Babbar sees his new puppy doing something extra cute, he and his wife can easily savor the moment via photograph with a few flicks of the wrist.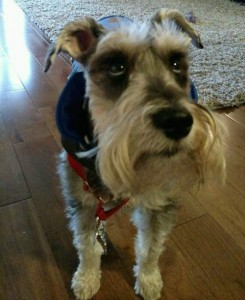 One of Lalena's photos of Django, taken with the new Droid Turbo.
"This was a lot of fun and my favorite feature," Babbar's wife, Lalena said. "I was able to take a picture virtually on the spot if my phone was in my hand. It allowed me to not only capture the moment, but to capture whatever moment I wanted. I took some great pictures of my dog, Django that I haven't been able to get with my past phones. The camera instantly focused for me every time. I was really happy with this feature and it will be hard to go back to my existing phone not having that feature available to me."
While Babbar said the weight of the Droid Turbo (ballistic nylon, 176 grams, and metalized fiber 169 grams) takes some time to get used to, the 21 megapixel camera, 5.2-inch Quad HD display and ability to multitask makes the trade-off more than acceptable.
"The screen looks good at every angle," Babbar said. "The phone has a very smooth transition from app to app. It was very fast and helped me to multi-task...going from email to calendar to Internet without a pause."
What adds to the enjoyment of the Droid Turbo is how intuitive it is; it adapts to the user based on wherever you are. Through Droid Assist, it will even silence at home after certain times of the day.
And if you are the type of person who doesn't want to live by your phone, missed calls or texts can be seen or retrieved by simply waving your hand over the device.
"Motorola is really accelerating its technology," Babbar said. "It's pretty incredible for the price (starting at $199)."
For more Verizon Wireless news, subscribe via RSS feeds in the right rail.