Droid Ultra Favorite Features From a Busy College Student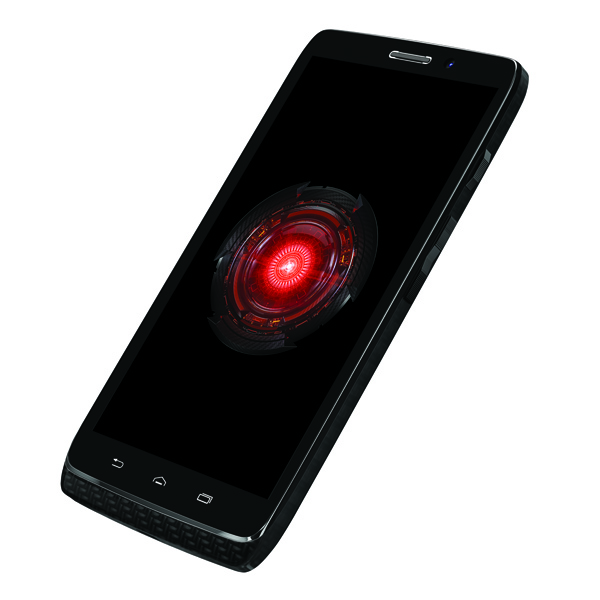 This is a guest post from Annie Beard, a junior at Ohio University, where she plays varsity soccer and studies in the E.W. Scripps School of Journalism. Annie is a dog lover, coffee fanatic and writing enthusiast. We provided a DROID Ultra to Annie to test out.
As a busy college student, varsity soccer player and public relations major at Ohio University, I'm always looking for the best technology to help organize my hectic life. Since I'm so busy, I tend to rely on my wireless devices to store reminders and notes, which I can refer to whenever I need. These devices are not only important when it comes to work, but also when it comes to play. Let's just say that social media, apps and camera features are never used sparingly. Everything I need is only a touch of the screen away.
The most-used feature on the DROID Ultra I'm testing is the calendar. Because of my Type-A personality, I like to keep everything organized and easily accessible. I love the fact that my calendar is always with me wherever I go, making my life easier.
I use my calendar to store important events. For example, I put my soccer schedule in so I can see what times and days my games are on and what team we play. I also put in test days for my classes, and I get notifications one week before the test day so I can start studying ahead of time. This is great because with so much going on, sometimes I can forget I have assignments or tests the next week, and it's nice to have that reminder. You can view your calendar as a daily, weekly or monthly schedule, which helps me break down everything I need to remember. It's a convenient feature I use every day.
One of my favorite features about the DROID Ultra is the large screen. Apps such as Twitter, Instagram and Vine have never been clearer or more visually appealing. Since the screen is so large, pictures and videos on my social media channels are vibrant. This is important to me because I use these apps often, and I want to enjoy the images while I view them.
I've received many comments from friends regarding how clear and sharp the images on my screen are, and I couldn't agree more! This phone is also great for taking pictures, which is one of my hidden hobbies. I love that an average person, like me, can take more-than-average pictures. On bus rides to and from soccer games, I'm always taking pictures of the incredible sunsets. My teammates laugh at me because I'm always running to windows to get the best view to snap pictures. These sunset pictures more than likely will end up on Instagram. The camera quality is an important factor for me when choosing a smartphone because I love taking pictures and sharing them with friends or via social media.
Battery life is, for me, crucial when selecting a wireless device. If anyone knows how to drain a smartphone battery, it's a college student. Often times, I am running around all day and don't have time to charge my phone if the battery is low. When I'm gone from 6:30 a.m. until 8:30 p.m. with soccer practice, classes, organizations and meetings, it's hard to find time to charge my phone. On Mondays during Public Relations Student Society of America meetings, I'm live-tweeting and checking my timeline for an hour straight. This drains my battery like water, so it's nice to have it last. Whether I'm texting, tweeting, taking pictures, checking e-mail or playing games, the battery will need to keep up with my life.
A must for today's college students is finding a wireless device that fits into our busy, on-the-move lifestyles. Having everything I need at the touch of the screen, ensuring quick and easy access to my important contacts, apps and calendar, and knowing I can depend on my device when and where I need it is what I count on in my smartphone.
For more Verizon Wireless news, subscribe via RSS feeds in the right rail.