Education Innovator is Pushing Boundaries With Mobile Tech in Indiana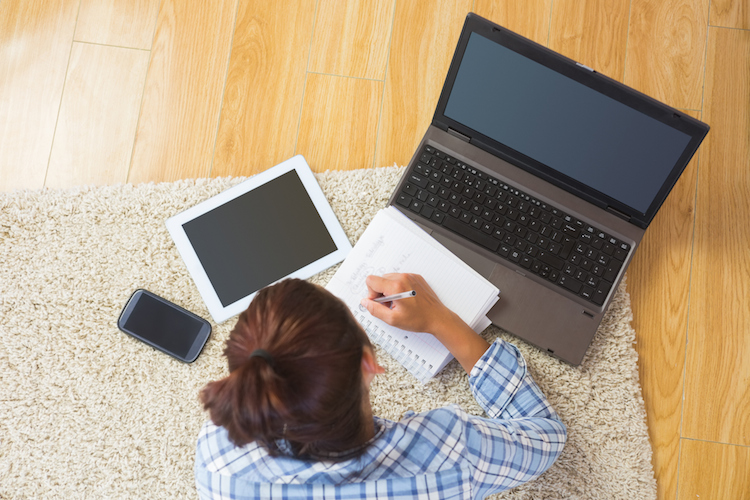 When a 14-year-old mother drops out of high school, opportunities for job success can be minimal, especially without a diploma. But for education innovators in Indiana it's just one personal story that challenged them to think outside of the box as they built adult charter schools, which are now becoming a model for the nation.
"Here's a mom who went from food stamps to being completely self-sufficient," said Joe White, executive director of The Excel Centers in Indiana. "And her now 13-year-old son got to see it happen. The data shows the child of a dropout is 50% more likely to be a dropout, as well. We're affecting the lives of multiple generations."
The centers, which offer courses for Hoosiers to earn an expedited diploma in two years, are changing the education dynamic. There are nine adult charter schools now open and two more opening in late summer and the fall. The Excel Centers are funded by the state, operated by Goodwill Education Initiatives and serve a population that largely gets overlooked — single parents, retirees and people who don't speak English. While the average age of an adult student here is 26, a recent graduate was 70.
Common to those attending is one technology that keeps them connected to the world at large — a mobile phone. Four years ago, educators here determined that 40% of students had flip phones and 60% had smartphones. With the cost of phones and plans becoming widely available to people, mobile tech became an instant learning tool.
According to the Pew Research Center, 13% of Americans with an annual household income of less than $30,000 per year are smartphone-dependent – meaning they have no access to broadband at home or have few options for getting online other than a mobile phone.
A high school dropout may have not learned keyboarding, for example, and may have never worked with a wireless mouse. But students here can connect via mobile phone and check in for lesson plans or chat with a dedicated staff of teachers.
iPads are also being used in one location as a pilot for "touch base" meetings with students using Google Voice — so instructors can immediately enter and record notes on the call.
Each center has a dedicated distance learning system to enable teachers to provide interactive instruction to students at all locations. Teachers in presenting classrooms are assisted by facilitators in receiving classes using Blackboard Learn, along with its video conference tool Collaborate. Lessons can be recorded for students who need review.
After classes, students can use Blackboard Learn's mobile app to access lessons and communicate with their teachers during off-campus hours.
Success isn't always measured by technology, but Joe notes students are supported by small classes and the ability to meet one-on-one with life coaches. Students also are able to use on-site daycare. All options remove the obstacles to learning and potential lifelong success.
To date, more than 1,200 people have graduated from The Excel Centers, and all their photos grace the walls of the near downtown Indy campus. Graduates are also earning $10,000 a year more based on economic research by Ball State's Center for Business and Economic Research.
Joe says his grads are going "from good to great and from minimum wage to a better wage."
You can read more about student successes online.
Note: Goodwill Education Initiatives is a Verizon customer.
For more Verizon Wireless news, subscribe via RSS feeds in the right rail.