Embrace Better Sleep Month with Technology for Improved Rest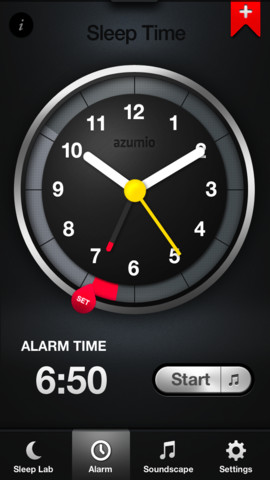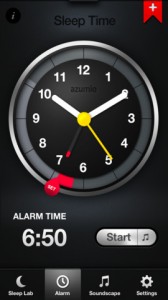 Those who are parents know when their little one is in need of a nap. The "little angel" starts showing their "dark" side. When this happens, Mom and Dad know the sooner their child gets some much needed sleep, the better.
Yet, as adults, we often shortchange ourselves when it comes to getting enough "Zzz's." According to a Better Sleep Council survey, about half of Americans say they don't get enough sleep. And, almost 80% of Americans agree that a lack of sleep causes problems like difficulty concentrating and increased stress.
May is Better Sleep Month, and there's no better time to look to wireless technology to help you improve the quality of your sleep and, ultimately, the quality of your life.
Verizon Wireless offers smart accessories that not only enhance your fitness regimen, but also help you track your sleep patterns:
Fitbit One™ Wireless Activity plus Sleep Tracker helps the user increase activity, eat smarter, and evaluate your sleep patterns. During the day, it tracks your steps, distance, calories burned, and stairs climbed. Come nightfall, it measures your sleep cycle to help you see how to sleep better; and it can even wake you in the morning without waking your partner.
UP by Jawbone® is a revolutionary system (wristband + mobile app) that tracks how you sleep, move and eat and gives you meaningful, personalized insights so you can make lasting improvements to your everyday life.
In addition, the following mobile apps are available on your smartphone or tablet to track, analyze and help you get that much needed quality sleep:
Sleep Time, free on iPhone, Android, features a smart alarm clock that analyzes sleeping patterns and wakes users up at the lightest phase of sleep to ensure they're refreshed and ready to face the day. The app includes calming music to help users fall asleep, and a gradual alarm to help users wake up.
Whether you have a snoring sleep partner, or you're guilty of snoring yourself, Anti Snoring FREE, free on iPhone, may be your solution for a good night's sleep. The app will whistle when someone begins snoring to encourage a change of position and – finally – a quiet, restful night.
Deep Sleep with Andrew Johnson, $2.99 on iPhone and Android, helps users slip into a relaxed state as they prepare for sleeping. It includes soothing instructions for breathing and relaxation, and is proven to help users fall asleep quicker and stay asleep longer.
So, stop tossing and turning—or counting those sheep. It's Better Sleep Month, and with these tools, you'll be on the right track to a more rested and happier you.
For more Verizon Wireless news, subscribe via RSS feeds in the right rail.