Kanawha County Improving Emergency Care With 4G LTE Technology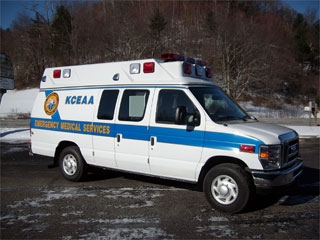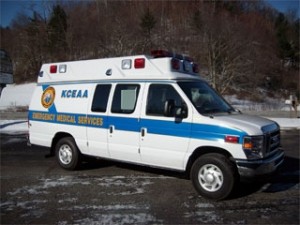 In Jeff Harbour's world of ambulances and emergency responder crews, he knows firsthand how important speed and reliability are.
Jeff serves as the director of the Kanawha County Emergency Ambulance Authority (KCEAA), which responds to all 911 emergency medical and trauma calls in Kanawha County, West Virginia – roughly 65,000 to 70,000 ambulance calls a year.
As technology advances, the KCEAA has upgraded its fleet of ambulances with mobile technology such as 3G wireless routers that act as WiFi hotspots and electronic patient care forms that are transmitted securely using the Verizon Wireless 3G network. Its ambulances even transmit a GPS signal so that the KCEAA control center has real-time data on the location of its fleet.
The KCEAA has worked with our company for the past three years on its voice and data needs. Now we're working together to integrate Verizon's 4G LTE technology into emergency care.
"We're talking about real-time situational awareness," Jeff explained. "We have more information at our fingertips, which means better decisions and better care."
The KCEAA will see advantages with the 4G LTE network, especially when it comes to video. Each ambulance equipped with a telemedicine device will be able to stream video from the ambulance to a specific hospital unit – be it the emergency room or the neonatal care unit.
Harbour says the 4G LTE network, which operates at speeds up to 10 times faster than 3G, will enhance video capability. This means doctors will experience clearer real-time videos as they prep for the patient that will soon arrive at their facility.
The rapid growth of Verizon Wireless' 4G LTE network is a benefit, too. By the end of 2013, our 4G LTE footprint will completely cover all areas served today by its 3G network. For more information on innovation and the 4G LTE network, visit the Verizon News page.
For more Verizon Wireless news, subscribe via RSS feeds in the right rail.