Enterprises access "virtual office" via Verizon 4G LTE private network
Enterprises access "virtual office" via Verizon 4G LTE private network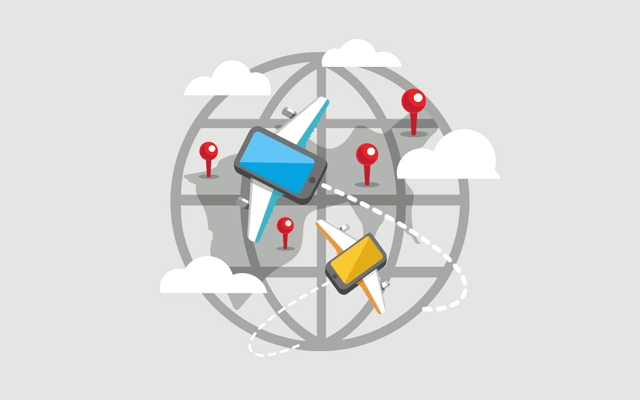 Seasonal businesses in the retail, finance and healthcare sectors have a new opportunity to access business-class voice quality, improve business continuity and control communications costs, wirelessly. Verizon is rolling out Session Initiation Protocol (SIP) Trunking over its 4G LTE Private Network.
Available immediately in the U.S., enterprise organizations can now choose to run Verizon's SIP Trunking portfolio over its private high-speed wireless network with enterprise-class performance and reliability, enabling business to enhance access to collaboration and communications tools.
With this new capability, Verizon SIP Trunking clients can:
Experience business-class voice quality nationwide by leveraging Verizon's 4G LTE Private Network Traffic Management along with Private IP MPLS VPN service, so that voice traffic receives the highest priority.
Accelerate time-to-market with the ability to turn up additional VoIP connections quickly.
Improve business continuity by connecting an entire unified communications platform or 'virtual office' using Verizon 4G LTE Private Network as primary or backup access for a wired network.
Control communications costs by using cellular access where the cost of a fixed access line is not justified. Enterprises can tap into shared MPLS ports and committed access rate bandwidth across all sites.
Previously, this capability was available only on a traditional wired network.
The new service is ideal for temporary, low-usage or seasonal businesses such as retail, finance or healthcare where they need to 'pop-up' new locations fast. It is also beneficial to on-site sporting or social events and real estate and construction sites.
"Today's competitive environment requires that companies be able to react quickly to changing market demands," said Tom Dalrymple, director, IP Communications, Verizon Enterprise Solutions. "Adding Verizon 4G LTE Private Network as an access option for our VoIP portfolio is yet another step Verizon is taking to enable our clients to harness the power of our wireless network to meet their business needs."
Verizon SIP Trunking seamlessly integrates customers' voice traffic over a single IP network, enabling enterprises to take advantage of IP-based features and functionality that allow for better collaboration and communications with customers, partners and employees.
Verizon SIP Trunking over its 4G LTE Private Network is a part of Verizon's Business Communications portfolio that seamlessly integrates its wireless and wireline networks into a single business experience between mobile and office environments. This integration started last year with the launch of Verizon Wireless Connect VoIP, which incorporates fixed VoIP service to the wireless network, enabling Verizon VoIP customers' to call Verizon Wireless mobile users without incurring long distance charges. This seamless integration was further reinforced by the launch of UCCaaS Mobile First, powered by Verizon's 4G LTE Private Network Traffic Management, to enable UCCaaS users to make high quality voice and video calls from their Verizon Wireless smartphones and tablets.