Experience Barrel Racing Through the Lens of a GoPro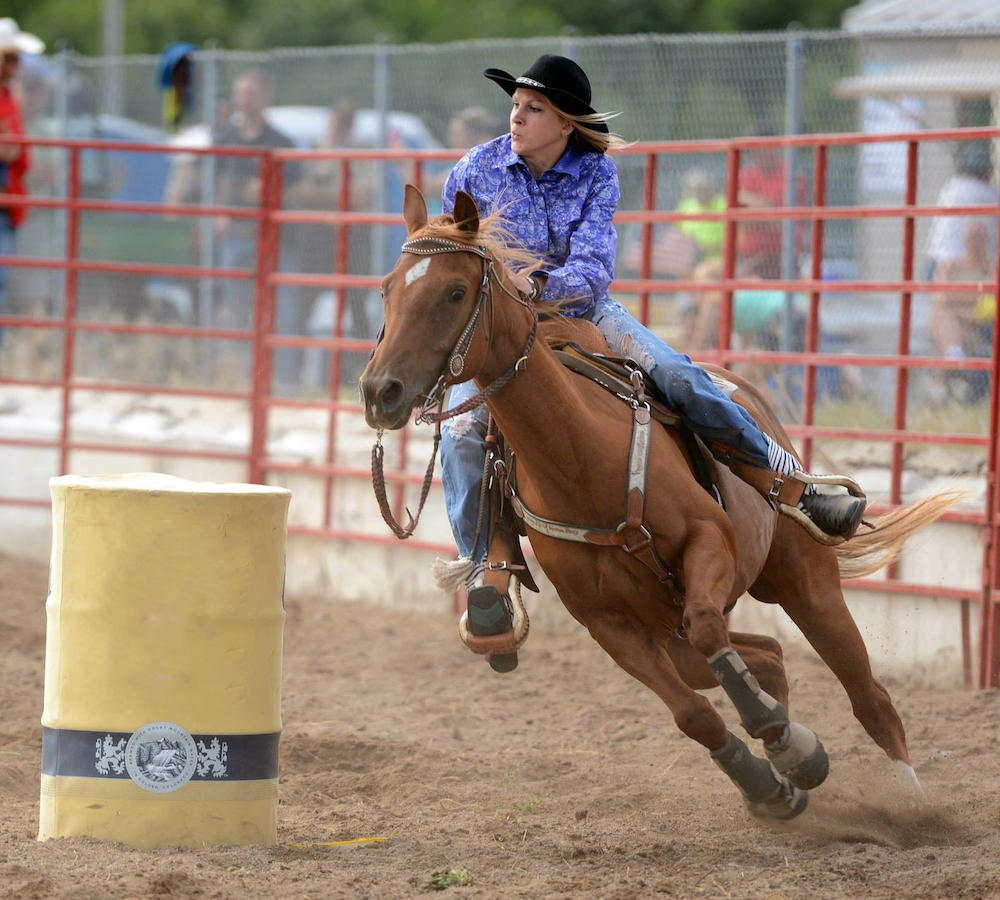 This is a guest post from Emily Rothstein, a prominent figure in the Midwest Rodeo and Barrel Racing circuits and proud rider of Grace (Nicks Victorya Grace), a beautiful American Quarter Horse. Barrel racing is a rodeo event in which a horse and rider attempt to complete a clover-leaf pattern around preset barrels in the fastest time; pole bending is also a rodeo event where horse and rider race in a serpentine pattern around six poles (rider is disqualified or time is penalized for a knocked barrel or pole). We loaned the GoPro Hero 3, Samsung Galaxy S5, and mophie powerstation mini to Emily for this event. I have always appreciated the saying "walk a mile in someone else's shoes," but in this case, I want you to take a seat in the saddle and hold on tight as I show you what it is like to barrel race with the best of them at Red Horse Ranch in Fergus Falls, MN.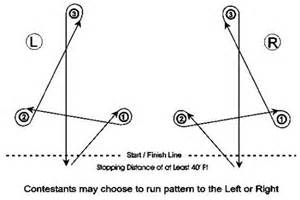 Barrel racing pattern.
Pole bending pattern.
My weekends are typically spent bouncing from one barrel racing event to the next, but this particular weekend had been marked on my calendar all season—it was time for the Pro Elite MN Challenge. With 362 entries in the open barrel race, the competition was stiff, but I came out in second place after the barrel race. I would have won pole bending if I hadn't knocked a pole over (you might catch it in the video)!
I was able to use a GoPro Hero 3+ to show you a cowgirl-eye-view, but also to use the footage for my own learning. Many athletes watch film of their games to better themselves, and it is no different for me! For example, I was able to notice my hand placement was off when I knocked the pole over in pole bending, so I know not to make that mistake again.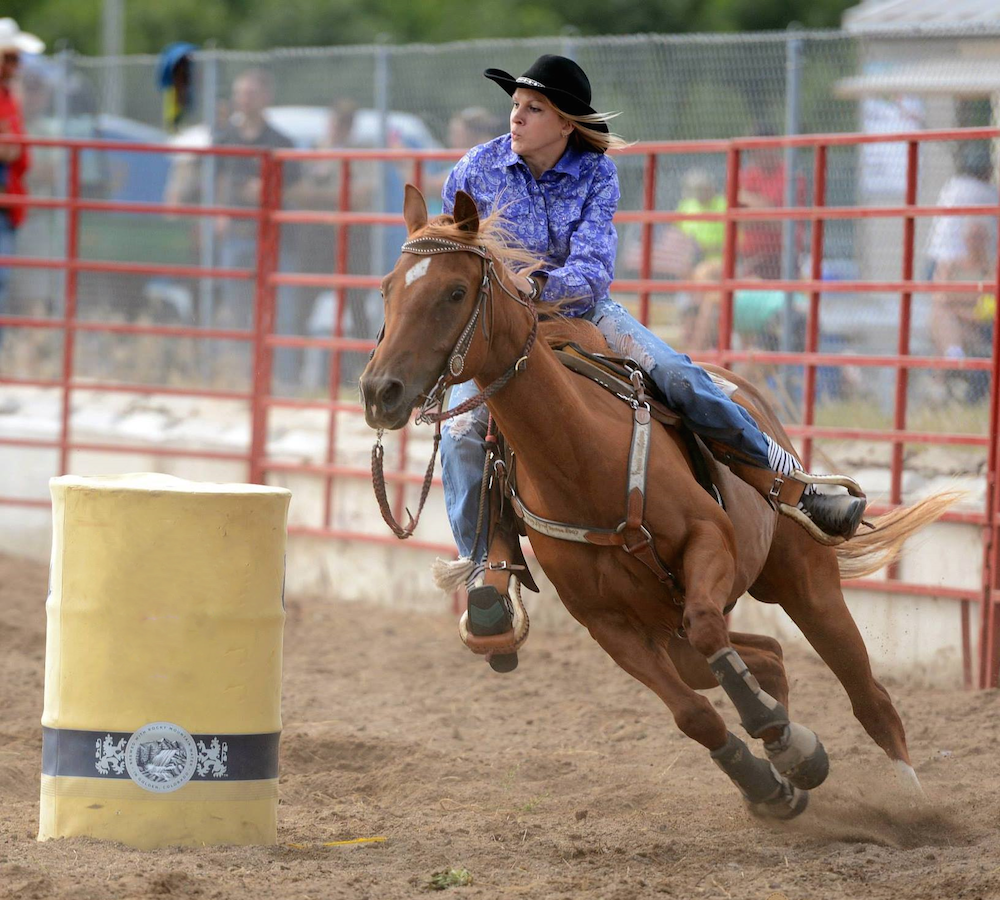 Another great feature of the GoPro was the GoPro App that accompanies it. I controlled the GoPro remotely from a Samsung Galaxy S5, so I could easily hit record or take a photo instantly from my phone—and even better, my boyfriend took control while I was in the arena riding around so we never missed a second of the action. One would think with all this technology, it would be a challenge to keep it all charged up. There was an easy fix for that with the awesome mophie powerstation mini that kept all of my devices and accessories fully charged so I could capture all my events. I even had time to post some social media updates using Verizon's reliable 4G LTE network. My winnings from the weekend were enough to qualify for my Women's Pro Rodeo Association card so I can run in professional rodeos next year, including the Great Lakes Circuit that takes competitors on a tour around the Midwest competing from state to state in barrel racing. Showing horses in not just a hobby - it's a lifestyle. I sure was grateful to use new, exciting technology to enhance my experience of going pro using a GoPro! Catch Emily and her horse, Grace, as they race around the country in the WPRA Great Lakes Circuit next season—we wish them good luck and great speed on their journey ahead! For more Verizon Wireless news, subscribe via RSS feeds in the right rail.