Family Locator Apps - How to Stay in Touch With Tech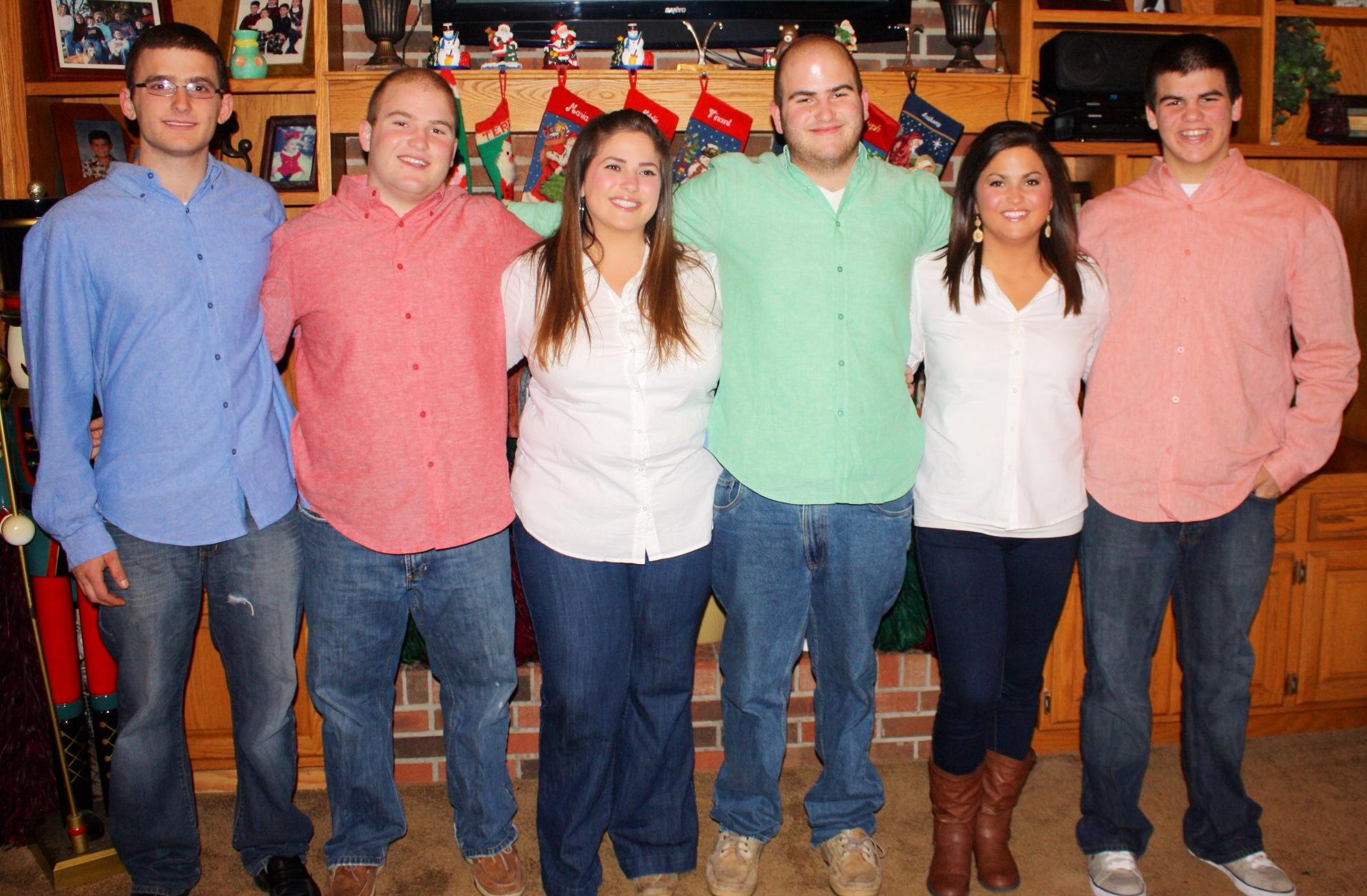 For a tight-knit family, it's hard to say goodbye when college-bound kids take off in the new year. For families with multiple kids living away from home, those post-holiday goodbyes can feel even more heartbreaking.
But the Petrosino family of Dayton, OH has found a way to keep its eight-person family connected with Life360. The mobile app lets users create circles, share locations and communicate in group texts to stay connected.
Since the Petrosino siblings are all at different life stages, Life360 is the perfect fit. Maria, 25, and Natalie, 23, graduated and are working full time; Vince, 21, and Sam, 20, are in college; and Joe, 17, and Tony, 15, are still in high school. For the Petrosino parents, Rob and Theresa, this mobile tool offers much-needed parental peace of mind.
"My dad likes to know where we are."
Four months ago, Rob discovered Life360 and asked his kids and wife to download the mobile app. Like most parents, his primary goal was to keep the family safe and together. And while they're not physically together, the ability to keep tabs on everyone makes the distance feel a bit more manageable.
"If you know my dad, you know he likes staying updated on where we are and what we're doing," Maria said. "Between college, working and sporting events, our family of eight is constantly moving."
Checking in and catching up keeps everyone in the loop.
Apps like Life360 allow users to create circles for friends and family based on interests or relationships. The Petrosino crew keeps in touch using one main circle (similar to a group text). They regularly check in and share real-time updates with the whole family.
"It's a fun way for us to stay connected," Maria said. "Even though we're all in different places, it still feels like we're close together. We're a tight-knit family, and we don't want distance or busy lifestyles to change that."
Maintain relationships with an array of mobile tools.
Whether it's down the street or across the world, smartphones are critical for keeping families and friends in touch. In addition to the Life360 app, we offer services like Family Locator to keep customers updated on loved ones' locations through automatic updates. It also offers integrated family messaging.
For a creative way to keep family and friends connected, try Relay, an app that lets users message others with trending, humorous animated GIFs.
Do you use family locator apps or other technology to stay connected to family and friends?
For more Verizon Wireless news, subscribe via RSS feeds in the right rail.