Fashion Apps Are Always In Style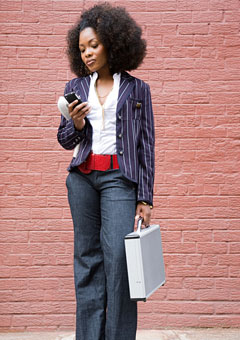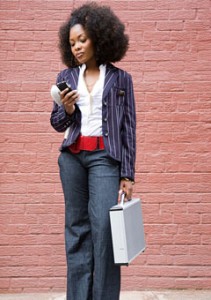 Whether you're new to the style world or already a fabulous fashionista, today's technology can bring personal style and trendy transformations to every tech lover's fingertips with the vast features and applications of tablets and smartphones.
Going to a store to shop is so ten years ago. These days, free apps like Svpply (Apple) and ShopStyle (Apple) are designed to house a collection of the world's best brands, products and stores in one flick of a touchscreen.
For the urban fashion lover, Kaleidoscope (Apple and Android) is the perfect app. This street-style app has been molded to think like the Sartorialist, the fashion blogger who helped mold fashion and technology's evolution. Kaleidoscope integrates the blogger and the photography style of the Sartorialist into a shoppable format, allowing users to click on a photo and buy each item.
A clever app which brings together some of the top fashion bloggers into one perfectly condensed location is Chicfeed (Apple). Here, the biggest style bloggers post and share their best outfits daily in a simple timeline similar to Twitter.
Pose (Apple and Android) is a free app that offers a glimpse into what fashionistas around the world are buying and wearing. It's known as the fashion version of Instagram, and you can upload your own outfits or follow your friends and peers in the fashion world. There's also a tag option, which allows users to shop the look.
Whether walking on the catwalk or the sidewalk, wireless technology can help users put their best accessorized foot forward in this fierce fashion world.
For more Verizon Wireless news, subscribe via RSS feeds in the right rail.