Finding Inspiration From Entrepreneurs at Big Omaha Conference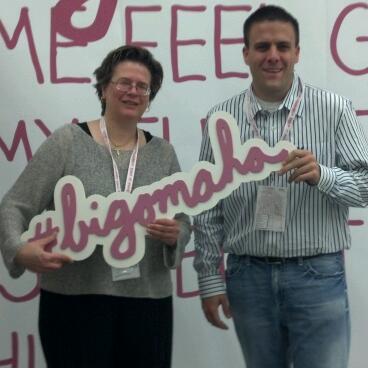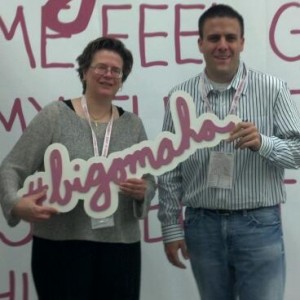 Instead of flyover country, Omaha was fly to country for leading coastal startup company innovators at the Big Omaha Conference, held May 9-11. Hosted for the fourth year by Silicon Prairie News, more than 650 attendees from 27 states and three countries attended the event. The audience tweeted, blogged, hung out, high-fived and soaked up the ambiance and advice while giving standing ovations before and after each presenter.
The conference was invigorating! Speakers at the event were entrepreneurs in the new economy of social telling their story to other entrepreneurs, designers and professionals in technology. Here are some examples of the great advice they dispensed:
Just get started! Brian Wong, founder of http://www.kiip.me/ and formerly with Digg, advised to just "jump off the cliff and grow wings by falling," advice for anyone contemplating a new project regardless of your job.
Problems are gifts. "Seek problems, problems are obvious and they provide opportunities," said Jim McKelvey, co-founder of Square, which allows users to accept credit card payments through their mobile phones. He was motivated to create this solution when sales fell through for his business because of credit card payment limitations.
"Fall in love with the problem, not the solution. As you go forward, continue to stay true to the same problem you are solving," said Sarah Prevette, founder and CEO of Sprouter, a website that serves startup founders and connects them to resources.
Learn from your failure. Failure was as important as success in many of their stories. "The startup is not a true hockey stick," said Prevette, whose illustration for her speech "How I failed so you don't have to" showed a roller coaster of ups and downs at the beginning of a new business.
Find your niche. "Your traits are your superpowers – use them. If you are good at something, use it as your strength," advised Wong.
On Leadership. "Leaders believe it before they see it, managers need to see it to believe it," was advice from Seth Goldstein, investor, serial entrepreneur and chairman of Turntable.fm, one of his 10 tweets for startups.
Your community can help. "When you push intelligence out to the edge your users see themselves as co-workers," says Charles Best, founder of www.donorschoose.com. Find ways to tap into the expertise of people on the front-lines who are closest to your end users.
Mobile is not a category! "Smartphones and mobile technology allow instant access to info around the world," said Yael Cohen. Wong added that "smartphones are not an option anymore, they are a necessity!"
Held in the beautiful Kaneko Gallery, inspiration and energy was everywhere. Congratulations to Dusty Davidson and Jeff Slobotski and all the organizers! As the photo wall said: "Big Omaha makes me feel good about my future, my ideas…about everything!"
For more Verizon Wireless news, subscribe via RSS feeds in the right rail.