Finding Old Treasures With Mobile Tech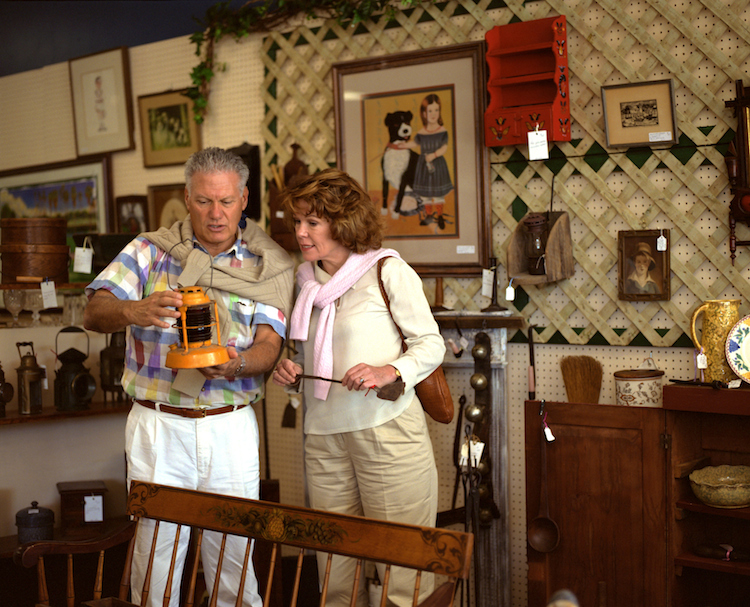 When summertime comes and the schools let out, many people take to the highways in search of adventure, fun and a break from our everyday jobs. But a few of us who hit the open road have a more tangible goal in mind. We're looking for one of a kind, hard-to-find pieces to build a prized collection.
From antique glass and bottles, to movie posters and record albums, to coins, political buttons, dolls, vintage clothing and furniture, we collectors bring true meaning to the old adage "one man's trash is another man's treasure." And we will go to great lengths to find it.
If you are a collector of old things, read on. Here are a few tips on how you can use new tech to help you find, evaluate, identify and even purchase those treasured keepsakes.
Bruce Leimkuehler is the general manager of the Brass Armadillo, a sprawling antique mall located along Interstate 70, just outside Kansas City, MO in the town of Grain Valley. He hosts a weekly radio broadcast called "iAntique with Bruce," which airs on KCMO Radio (710 AM and 103.7 FM) in Kansas City. According to Bruce, mobile tech and social media have significantly changed the way both collectors and dealers find antiques and other interesting items.
"Mobile technology and the incredible rise of social media have brought a host of new resources to any collector who owns a smartphone or tablet," says Bruce. "They can trade information about items with fellow collectors instantly through the use of their smartphone cameras, look up the value of similar items online, get directions to our store easily and even see how much money they have in the bank before they make a purchase," added Bruce.
At our store we've installed free WiFi so everyone can take advantage of mobile tools, and we have hosted seminars on using social media for both dealers and collectors," added Bruce. "We maintain a community website called iAntique.com to help match buyers and sellers of interesting collectibles through a variety of social media applications."
"It's definitely different than it used to be, and technology is something you absolutely need to keep up on if you are a serious collector. We're even experimenting with Periscope right now to see if it has potential for this industry and our customers," concluded Bruce.
Here are some other tips and tools that Bruce and his fellow collectors have used:
eBay: Certainly one of the most popular sites for buying and selling, people frequently use eBay to help determine the approximate value of various items. One drawback is how you may find an item on eBay without any current bids. Look for recently sold items rather than current, active listings if you are looking for a comparative price.
Kovel's, WorthPoint and iAntique.com: These three sites are all valuable online resources when you are looking for price information, historical descriptions or have questions about unusual items. All are highly regarded among collectors and are easily accessed from both mobile phones and tablets.
Instagram and smartphone cameras: A picture is truly worth a thousand words. "Pickers" often send snapshots of items to fellow collectors or friends to get a sense of relative value or desirability for a collection.
Pinterest: This is an interesting social media platform. You can post pictures of entire collections or individual items online, and you can discover how other people collect or display collections, as well. It's also a good resource for people interested in creative ways to repurpose old items for new uses.
Navigation tools: Tom Tom and Garmin devices are great, but just about every smartphone has built in navigation apps, like Google Maps. The Brass Armadillo outside of Kansas City is visible from Interstate 70, but for some of those more out of the way antique shops, navigation tools can be of great use. Tip: Load the address of the shop you want to visit into your smart device before you hit the road. It's a lot easier to manage when you want to visit more than one shop in a single day.
And remember, your mobile tools are only as good as the device and the network you are using. Make sure to get familiar with your device's capabilities before you leave on your adventure!
For more Verizon Wireless news, subscribe via RSS feeds in the right rail.