FiOS On Demand Love Fest Just in Time for Valentine's Day
In 1967, The Beatles  released "All You Need is Love," via a worldwide satellite broadcast watched by 400 million people in 26 countries. These days, truer words have never been spoken.
Enjoy the spirit of love this Valentine's Day and share that feeling with those special people in your life. With that in mind, FiOS On Demand will offer a month of Valentine's themed movies to rent or buy for a quiet evening for two or a rollicking good time with the kids.
Through March 2, FiOS customers will find an assortment of love-themed films. There's something for everyone this Valentine's Day. Simply visit the FiOS On Demand Movies -- Collections -- then select "Valentine's Day."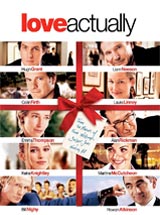 Choose among 38 movies, many of them classics – like "Love Actually,"" Notting Hill," "Titanic," "It's Complicated," "How to Lose a Guy in Ten Days" and "Forgetting Sarah Marshall," among others.
Nine kids' titles will also be available to choose from, including "Angelina Ballerina: Sweet Valentine," "Be My Valentine," "Charlie Brown," "Enchanted" and "Shrek."
Whether you choose to rent or own these titles, FiOS On Demand offers the best home entertainment options over our, industry-leading, crystal-clear FiOS HD signal.
Visit the "Valentine's Day" folder on FiOS On Demand and start enjoying your love-themed favorites.