Four Samsung Galaxy S III Winners at Richmond, IN 4G LTE Event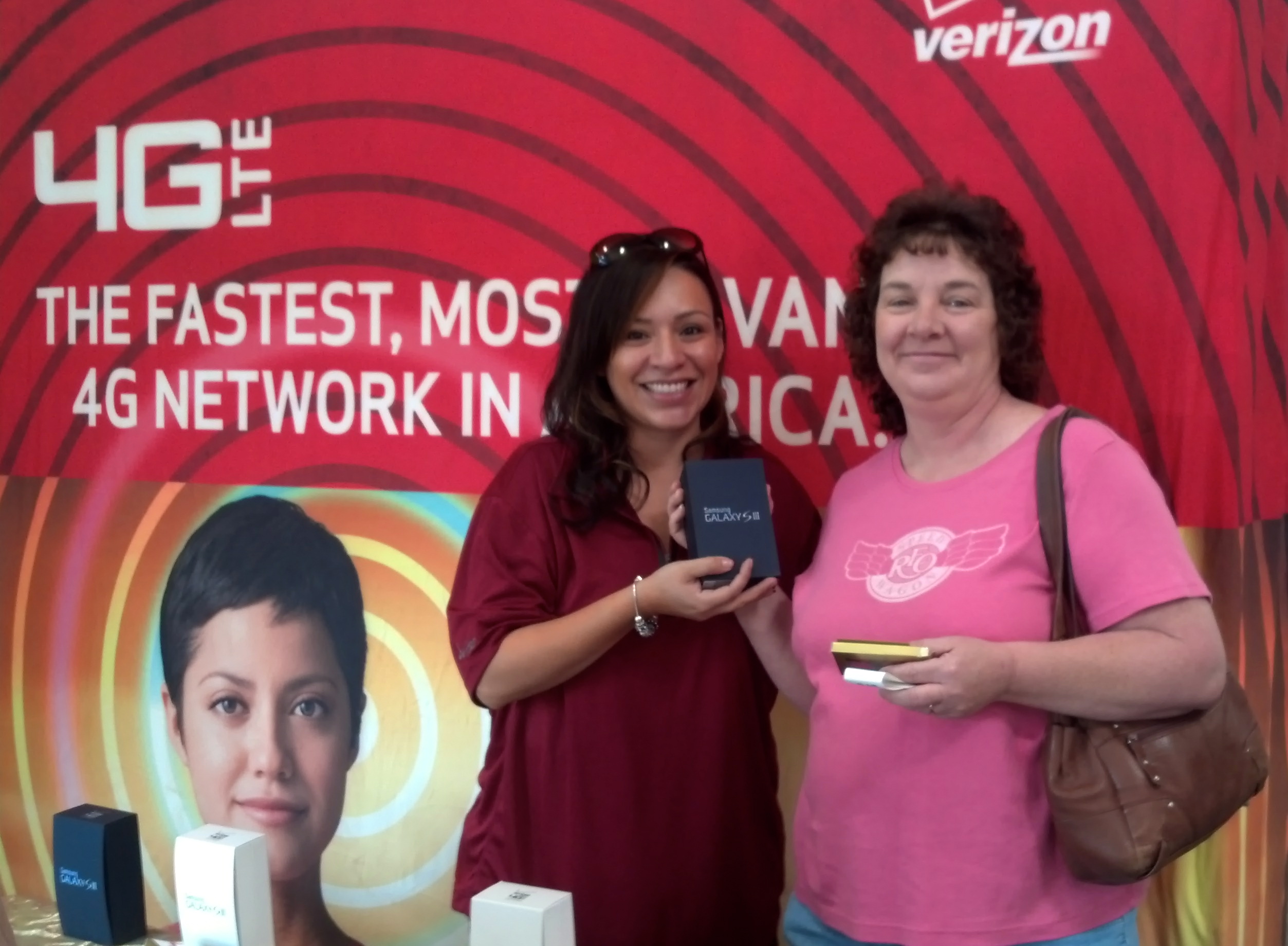 Verizon's Richmond, IN 4G LTE launch landed four winners today who are new and happy owners of a 4G LTE Samsung Galaxy S III. One hundred chocolate candy bars (with prize-winning golden tickets inside) were ready for any customer entering our Best Buy location at 10 a.m. today.
The first winner, Sheri Brookbank, was second in line!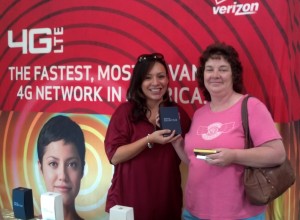 The second winner's 2-year-old daughter landed her mom, Danielle Beckman, a golden ticket.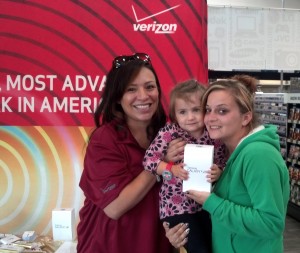 The third winner, Rose Mayer, is thinking about switching carriers and moving over to Verizon.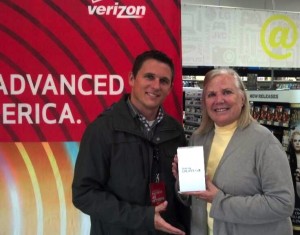 And the fourth winner, Bethany Moles, was recruited by a friend to head into the store where all the commotion was happening.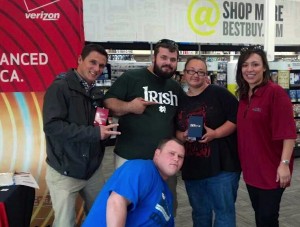 Best Buy, a national retailer for Verizon, reported it was "insanely busy" at the store for a Thursday morning and afternoon.
Congratulations to all the winners. Watch for more candy bar events coming to a Verizon 4G LTE launch near you!
For more Verizon Wireless news, subscribe via RSS feeds in the right rail.