Game Night Ideas: How to Spice Up Games With Tech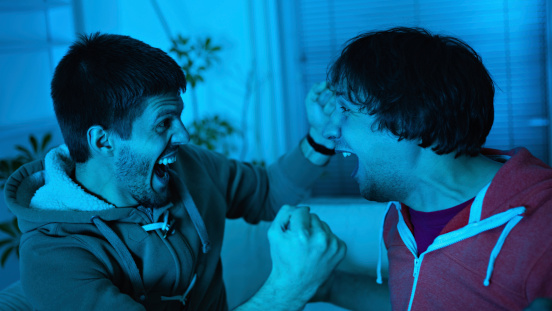 This is a guest post from Tim Tender (@TT_7), who travels the country working for Weather Central as a trainer/software implementer. Today, Tim shares game night ideas and how he hosted a recent game night with tech. Disclosure: We loaned Tim the Samsung Galaxy S4.
I used to host a music trivia game show at a bar/restaurant back home in Pittsburgh. I did it for more than six years before moving to the Midwest. Every once in a while, I get bored and miss hosting. That's when I have some friends over for what I lovingly call "Madison Game Night."
The games are quite simple, and I pull inspiration from the TV shows "Minute to Win It" and "Hollywood Game Night," as well as concepts I used when hosting my event in Pittsburgh. I also have ideas swirling in my brain all the time.
Before my most recently hosted game, I got the idea to incorporate my phone a little more – in this instance, a Samsung Galaxy S4 on loan from Verizon. I downloaded an app called Stacks Flashcards, which allows you to quiz yourself on terms and definitions. The app let me put in a bunch of songs and randomly cycle through the cards, which made the game fair and more exciting. What was even better was the fact that it kept track of which cards the players got correct and which ones they missed.
Pretty much every phone these days has a timer and stopwatch. I used these during the "Minute to Win It"-inspired challenges. It was easy to keep track of the time and there was a nice sound effect when time expired.
I hosted the game in my condo and plugged an HDMI cable into my laptop and connected it to the TV for the music portion. The sound came straight out of the TV and allowed me to use PowerPoint to make it look even more professional. Another alternative would have been to connect a Bluetooth® speaker to my phone and use Spotify or another program to play the music.
I really enjoy hosting, and my friends all seem to love playing. I have yet to host a game night with fewer than nine people. It's a break from the ordinary, and while there are a lot of music questions, there are some other categories, including television, trivia, challenges … even some word games.
Interested in hosting a game night of your own? I'd love to help you get started! If you want to use my PowerPoint, you can download it here. It has the questions from my last game night, as well as interactive buttons. For the individual games, you'll see notes within the PowerPoint to help guide you along the way. You can find the playlist from my last game on my Spotify profile (search for "Tim Tender" and find the playlist "Music Trivia – August 16, 2014"). For the TV theme songs, I simply searched for them on YouTube and played them from there.
I really hope you enjoy the game. There are some items on the PowerPoint that may not make sense to you. If you have any questions, feel free to ask me on Twitter. I'd love to know how it goes if you host your own game night. Pictures are fun, too!
If I have one piece of advice for hosting your own game night, it's to just have fun. If you're having fun, everyone else will, too!
For more Verizon Wireless news, subscribe via RSS feeds in the right rail.