Golden House Works to Prevent Domestic Violence in Green Bay, WI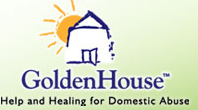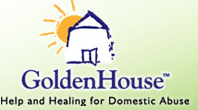 HopeLine® from Verizon puts the Verizon network to work in the community by turning no-longer used cell phones into support for domestic violence victims and survivors through cash grants and phone donations to domestic violence organizations. This mission is further supported by the Verizon Foundation and its efforts to help address disparities in education and health care.
Golden House in Green Bay, WI has been the recipient of HopeLine phones for many years. The phones help support the organization's efforts to provide much-needed resources to domestic violence victims. In addition, Golden House recently received a Verizon Foundation grant. We asked its director to share with us some of the ways they are working to encourage healthy relationships in the Green Bay community.
Here's a note from Karen Faulkner, executive director at Golden House:
Golden House, the only comprehensive domestic violence program and shelter in Brown County, WI, utilizes both staff and volunteers to bring messages of respect, healthy relationships and peaceful resolutions to local classrooms, youth organizations and other service organizations. Our mission is to help children and youth see that power, control and violence have no place in our day-to-day relationships.
Through many activities and events held during Teen Dating Violence Awareness and Prevention Month in February, we reached hundreds of youth in our community. One activity was "The Heart Break Silence Speak Out" contest. By using classroom presentations, social media sites and our website, we explored tough topics with both youth and their parents.
The Verizon Foundation, through its recent grant to Golden House and the ongoing support of domestic violence prevention nationally, is a big part of our work to make an impact on the youth in our community. With this financial support, we are recruiting more volunteers to reach more youth with a message that could save their lives!
For more information about Golden House, contact the organization at 920-435-0100 or http://www.goldenhousegb.org/contact_us/
Thank you Karen and the rest of your Golden House team for all you do to support domestic violence victims in our community!
For more Verizon Wireless news, subscribe via RSS feeds in the right rail.