Half of U.S. Shoppers to Purchase Two or More Connected Devices on Black Friday, Cyber Monday
Half of U.S. Shoppers to Purchase Two or More Connected Devices on Black Friday, Cyber Monday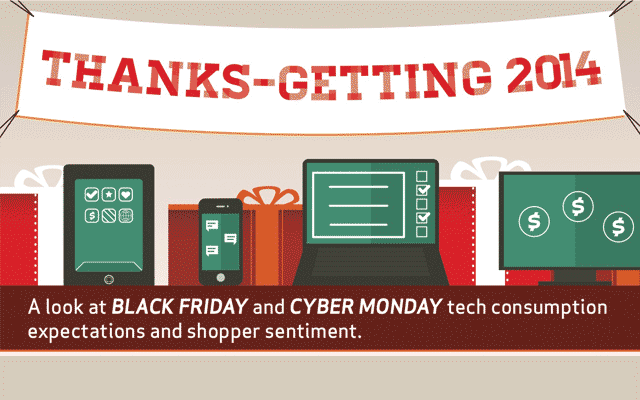 Many of us will visit online and brick-and-mortar stores during this year's Black Friday and Cyber Monday rush. The goal: Score top items on our holiday shopping lists.

But they're not all gifts for others. Thirty-seven percent of shoppers will be looking to score items for themselves, according to Verizon's latest FiOS Innovation Index survey.  
"Connected" is this year's deal day theme, as 52 percent of shoppers anticipate purchasing two or more Internet-enabled devices.
Expect tablets to reign supreme again, as shoppers have indicated that these devices are a top tech "get" on their lists this holiday shopping season. Laptops, televisions and smartphones join tablets as this year's most sought after tech, according to the survey, which covered  more than 600 adults in the U.S.