Heartland Family Service Can Help More Latina Domestic Violence Victims Thanks to Verizon Foundation Grant
Heartland Family Service Can Help More Latina Domestic Violence Victims Thanks to Verizon Foundation Grant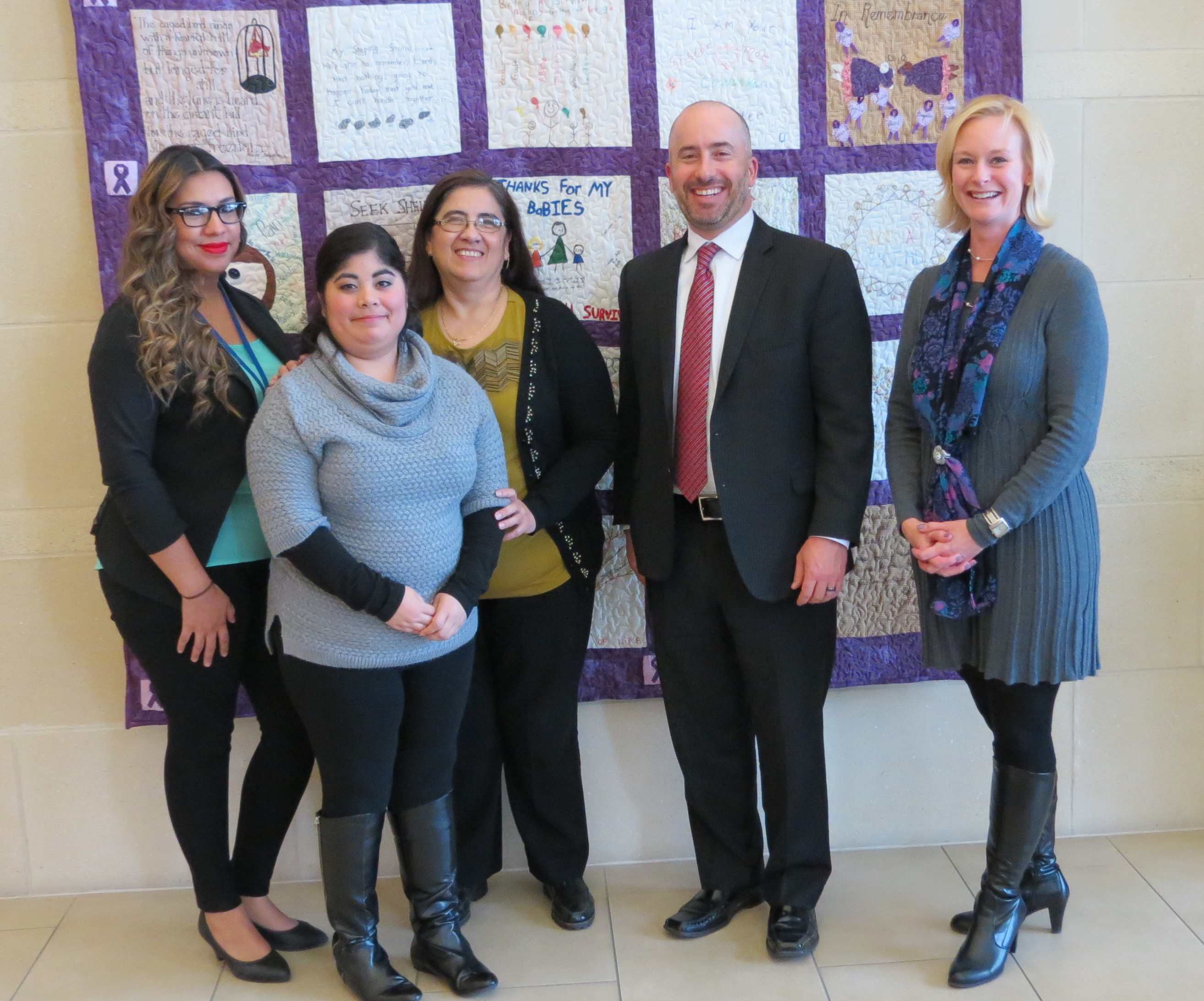 Breaking the cycle of domestic violence can be very difficult – particularly with Latina women who often aren't fully familiar with laws of the United States and don't understand how they can receive help.
That's changing in Nebraska, thanks to a program sponsored by Omaha-based Heartland Family Service and a grant from the Verizon Foundation. The $25,000 donation will enrich the organization's Mujeres Y Valores (Women and Values) program, which supports Spanish-speaking domestic violence victims in the Omaha metro area.
"Our Domestic Violence and Sexual Assault program is the exclusive provider of services to Sarpy and Cass Counties in Nebraska," said Donna Dostal, chief development officer for Heartland Family Service. "We turn away more than 1,000 women and children each year due to lack of resources and capacity at our concealed domestic violence shelter. With the grant from the Verizon Foundation, we will be better able to help women achieve their educational and personal growth goals."
Piloted in 2002, the Mujeres Y Valores program has served hundreds of Spanish-speaking women. During the 11-session program, participants learn about the cycle of abuse, self-esteem, good communication, parenting and self-care. The final session is a happy occasion with a "graduation" and pot-luck fiesta.
Graduates credit the program with helping them break out of the cycle of domestic violence in their family or neighborhood. In addition, they say they learned how to better communicate with their spouses and children and made new friends who became part of an important support system. Many women have developed into leaders of the program, and many have gone on to take ESL and citizenship courses, career training or higher education classes.
For more than a decade, Verizon has been a champion of ending domestic violence through our various business units and our philanthropic foundation. This donation also will be used to provide access to on-site, immediate therapy for victims and their children to overcome the trauma they have experienced.
For more Verizon Wireless news, subscribe via RSS feeds in the right rail.