Hero Tours Bring Veterans Together Through Google+ Hangouts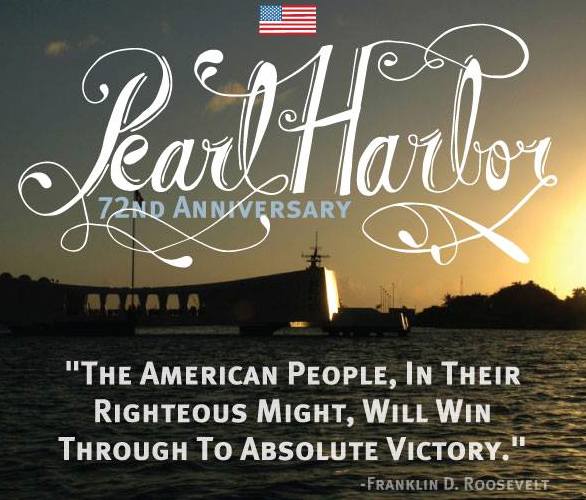 This is a guest post from Dani Wexelman, human media accomplice for Veterans United Network at Veterans United Home Loans. Dani's responsibilities range from producing Google+ Hangouts, putting together Virtual Hero Tours for World War Two Veterans to see their memorials, storytelling and editing video.
4,909 miles. That's the distance between the veteran's home in St. James, MO and Pearl Harbor, HI. Sadly, for hundreds of World War II veterans in St. James and across the country, traveling to see the 72nd Pearl Harbor remembrance ceremony was not physically possible. According to the Veterans Administration, World War II veterans are dying at a rate of 413 a day. Many of these men and women are simply too frail to travel.
These heroes wrote blank checks payable with their lives and deserve to see the memorials built in their honor before they pass. Thanks to Veterans United Home Loans, Veterans United Foundation and Verizon Wireless, volunteers are able to bring aging and terminally ill veterans their memorials via an ongoing program called Hero Tours.
The tours use the latest technology, like Google+ Hangouts and Google Glass, to bring people together. Hangouts allow people to have a video conversation online, in real time, with up to 10 people. Volunteer videographers join Hangouts from the nation's memorials and serve as the arms and the legs of the veteran who joins the Hangout from a veteran's home or VA hospital.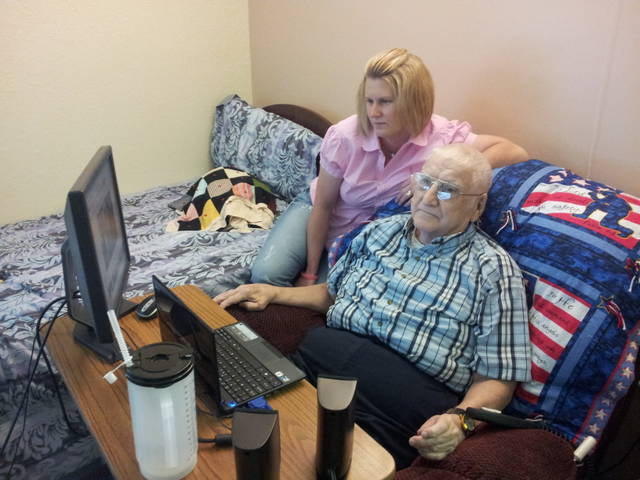 Former Air Force Chief Master Sergeant Robert Malone and Hero Tour volunteer Michelle Spry participate in a Hero Tour via Google+ Hangouts.
During the 72nd Pearl Harbor Ceremony, Veterans United created a live video stream to the mainland via Google+ Hangouts at six different viewing locations, including the St. James Veterans Home in St. James, MO and the Alzheimer's and Memory Support Residence in Overland Park, KS. Pearl Harbor survivors not able to attend the ceremony in Hawaii were able to watch and interact with the event online via the Hero Tour. Previous tours have linked veterans in Columbia, Jefferson City and Vandalia, MO to locations such as Washington D.C. and Normandy, France.
Some of the nation's veteran's homes, however, are located in areas with poor or non-existent Internet connections. And, in many cases, there is no dedicated Internet connection at the memorials themselves. To solve that connectivity problem, Veterans United uses the Verizon Wireless Jetpack 4G LTE Mobile Hotspot. Hero Tour volunteers employ the portable Jetpack devices to bring Internet connections to veteran's homes so they can participate in the Google+ Hangouts. Volunteer videographers also use the Verizon Wireless Jetpack to broadcast the sessions over the Verizon Wireless 4G LTE network.
To date, more than 200 veterans have participated in the live Hangout broadcasts, and hundreds more have watched taped versions of the tours. Tours are scheduled to resume this spring as the weather improves at our nation's outdoor military shrines. For more information on this important program, visit http://www.vu.com/herotour.
For more Verizon Wireless news, subscribe via RSS feeds in the right rail.