A High Tech Father's Day Wish List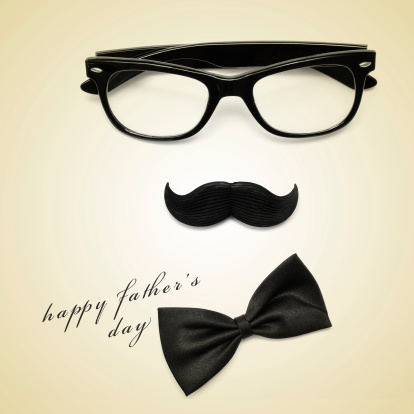 This is a guest post from Max Fisher, a financial consultant, tech gadget fan and father of two living in Jefferson City, MO.
As this year's Mother's Day festivities were winding down, the men who had assembled at my mother-in-law's home headed to the kitchen to perform the annual "washing of the dishes." (That's right guys, real men DO do dishes.) As the dishrags flew and the water sprayed, talk turned to an obvious topic – Father's Day.
Having just witnessed a grand display of food, gifts and fun for the moms, the question was posed by one of the men: "What do you want for Father's Day?"
"Peace and quiet" was universally acknowledged as a great answer, and "no new ties" also ranked high on the list. But, as the discussion continued, we found that most of us were interested in trying out some of the newer high tech gadgets and gifts on the market today.
The following list, as compiled by dads, brothers-in-law and nephews ranging in age from 19 to 60 or so, represents our Father's Day tech wish list.
The HTC Fetch – This device is actually a small transmitter that can be attached to your key ring and paired via Bluetooth with your favorite smartphone. It's designed for dads who have a tendency to lose important things. If you lose your phone, you can press the button on the HTC Fetch and it activates your missing phone's ringtone. If you lose your keys, tap the app on your phone and it can determine where your keys were "last seen" with the help of Google Maps. Lost both your keys and your phone at the same time? You may be out of luck. The HTC Fetch is priced at $29.99.
JBL Pulse Wireless Speaker – There are a lot of wireless speakers on the market today, but not many come packed with their own programmable light shows. The Pulse features two high-performance drivers and a powerful base port, so the sound quality is superb. What sets this cylinder apart is the programmable LED light set that surrounds the speaker. No matter what song you select, the lights pulsate to the beat of the music.
The older dads in our group immediately said "disco." The younger guys simply said "cool." For a limited time, the JBL Pulse is available at a discounted price of $179.99.
Mophie Powerstations – There was some disagreement among our group about the Mophie portable battery charging devices. While everyone thought the units were a great gift idea, we could not decide which unit was best for our individual needs. I opted for the high capacity Mophie Powerstation Duo XL. This powerful charging unit can provide up to four complete charges for your smartphone, can charge virtually any phone, tablet or mini-USB device and can charge two different devices at the same time. It has some bulk, but it also has great power. Others in our group were more inclined to choose the Mophie Powerstation Mini. This device has a much smaller profile and is light weight for maximum portability. You can get as many charges out of this device, but it really does go anywhere. The Duo XL runs $129.99. The Mini is just $59.99.
GoPro Hero 3+ Silver Edition Camera – This rugged camera was at the top of my Father's Day wish list. The GoPro Hero 3+ is the most powerful, versatile movie and still camera I have seen yet. It is capable of producing studio quality video and sharp still pictures. But what really sets it apart is its ability to go anywhere. The camera has a waterproof housing and comes with mounting accessories that let you attach the device to your bike, your car dashboard or even the top of your helmet. And with built-in WiFi technology, you can stream your video as it is shot. This is the most powerful of the GoPro Silver Edition cameras on the market and is priced at only $299.99.
Parrot AR Drone 2.0 – Elite Edition – Snow Version – Everyone in our group agreed this would be the most fun tech gadget we could receive as a Father's Day gift. There's just something about flying that appeals to the boy side in all men. We have experimented with some smaller helicopter-type devices at previous family gatherings, but this particular device seems like it is the king. The Parrot AR 2.0 Elite Edition has four independent propellers for great stability and maneuverability and has two onboard cameras that can record flights in mid air. It is controlled from your favorite smartphone and is fully programmable. It also looks cool. Older models looked more like flying saucers. The Snow Version looks like a high tech copter with great detailing and a unique camouflage coloring. The Parrot AR 2.0 Elite is $299.99, but all of us agreed it would be worth the price for years of fun to come.
I must admit that I could not wait and have already purchased the Mophie Powerstation Duo XL. So, just in case you are wondering, there are still four gifts on my list that would be perfect for Father's Day. And just to be clear, I'll take tech over ties any day of the week. Have a Happy Father's Day!
For more Verizon Wireless news, subscribe via RSS feeds in the right rail.