HopeLine Grant Helps Prevent Abuse of Elders With Alzheimer's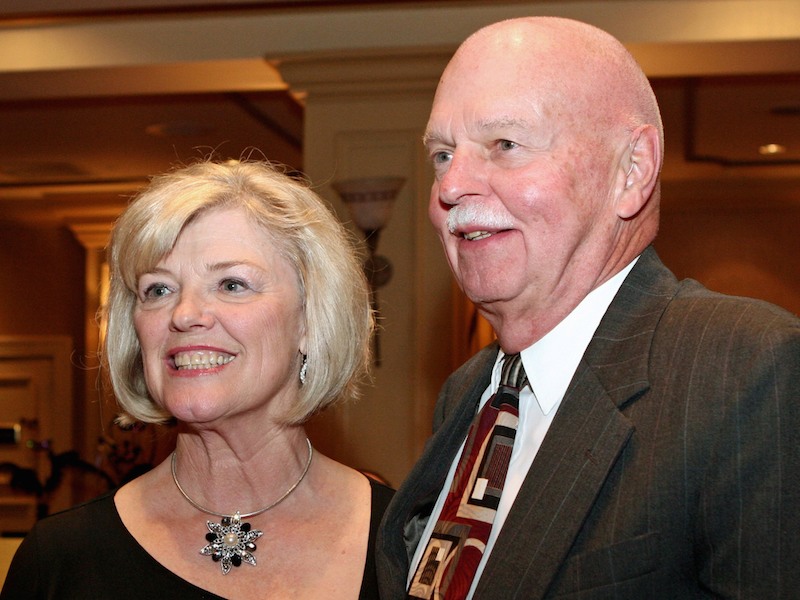 This is a guest post from Teri Shirk, executive director of the Alzheimer's Association of Greater Kentucky and Southern Indiana.
Barbara Webb, whose husband, Al, was diagnosed with Alzheimer's disease six years ago, usually lays out the clothes Al is to wear each morning. But if Barbara doesn't remain in the room to make sure Al puts them on, she's likely to return and find he has hung them all back up in the closet and is waiting patiently for her to hand him his outfit for the day.
"I can't speak for what goes through his mind, but I do know what goes through mine – frustration with my inability to help him more, sadness at what we have lost and fear of the unknown and future," Barbara says. "I try to remain calm and patient and remember above all else, he can't help himself; it's the disease. But it isn't easy for me, either."
Following Al's diagnosis, the couple decided to go public with their story so they could raise both awareness and funds for research and programs to help those facing the disease, which now afflicts 5.2 million Americans and leads to more than 500,000 deaths a year. Similar to about 70% of individuals with Alzheimer's, Al still lives at home with Barbara, and she provides the growing level of care he needs.
Programs offered by the Alzheimer's Association have made it possible for people with Alzheimer's to stay at home longer, and for their caregivers to deal with the stress created by the toll the disease takes on the entire family. That caregiver stress, the vulnerability of a person with dementia who cannot remember or talk about being hurt and the aggressive behavior of some Alzheimer's patients, all raise the risk of patient abuse. A 2010 study published in the Journal of Geriatrics found that 47% of participants with dementia had been mistreated by their caregivers.
Recently, the Alzheimer's Association of Greater Kentucky and Southern Indiana received a $9,600 HopeLine from Verizon grant for programs that help prevent caregiver abuse in families living with Alzheimer's. The HopeLine grant will help fund support groups that enable caregivers to build an external support system, which provides a healthy outlet for venting their frustration; a 24-Hour Helpline (800-272-3900) that caregivers can call in moments of crisis; and early stage classes that help families dealing with Alzheimer's understand what's happening to the patient's brain and learn what behaviors to expect.
Barbara credits the early stage classes with helping her know what to expect and find strategies for dealing with her frustration.
"When he asks me the same question over and over again and I want to scream, I have to take that deep breath and tell him one more time the answer to his question," Barbara says. "I try to remain calm and loving because if I have learned one thing, it is that it doesn't help to raise my voice, and you can't argue with an Alzheimer's patient. It only exacerbates the situation and leads to more frustration."
For more information about Alzheimer's Association programs in your area, visit www.alz.org.
For more Verizon Wireless news, subscribe via RSS feeds in the right rail.