Full Transparency
More of our content is being permanently logged via blockchain technology starting [10.23.2020].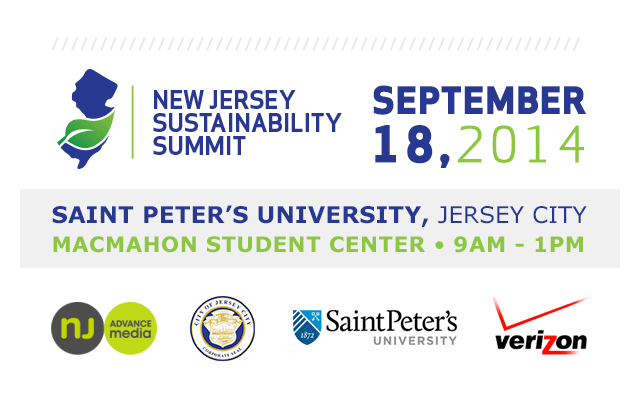 In this guest blog by Jeana Wirtenberg, Ph.D., she discusses her latest book, and her role at the upcoming Verizon Sustainability Summit.  She is the co-founder and senior adviser at the Institute for Sustainable Enterprise
Why would giant global businesses like Verizon, Alcoa, Sanofi, and Wyndham Worldwide invest their valuable time and money to support small businesses in becoming more sustainable?  I say, "Why wouldn't they?"  
Absolutely everyone benefits as they create a virtuous cycle with continuous, synergistic, mutually reinforcing and ever increasing positive results for the small company, the big company, the local and regional community, and ultimately the world.  Here are a few examples of what I mean:
Verizon is hosting a Sustainability Summit on Sept. 18 focused on small business, bringing together local dignitaries, mayors, corporate and municipal sustainability experts, and Verizon's own corporate sustainability story.  And they're doing it within a university setting, hosted by the university's president, in the student center to attract students and faculty alike. Everyone learns with and from each other. Everyone benefits.
Shifting Procurement Practices towards Green Suppliers at Sanofi
In my new book, "Building a Culture for Sustainability: People, Planet, and Profits in a New Green Economy," I highlighted Sanofi's commitment to supplier diversity and sustainability. The company is committed to opening up opportunities for small businesses and minority-, woman-, veteran- and service-disabled veteran-owned businesses. Why? The company believes this initiative plays a central role in developing and nurturing relationships in the communities it serves ― mutually profitable and beneficial.
"We need suppliers to be sustainable if they are to be innovative. Diverse suppliers bring diverse ideas to move the needle in driving cost savings, reducing cycle time, coming up with the next big idea. It's going to be a game changer" said Kathleen Castore, head of supplier diversity and sustainability. She went on to explain how their helping would-be suppliers be better helps their entire supply chain. "We help them be more agile, provide better leadership, be more innovative, lower their costs, and reduce their overhead," she said.
Opening up Training Opportunities for Small Businesses through Wyndham Worldwide
Global hospitality giant Wyndham Worldwide recently hosted a series of 18 "lunch and learns" focused on sustainability across six functions (finance, facilities, marketing, HR, supply chain, IT) for its employees at its LEED-certified headquarters in Parsippany, New Jersey. Transitioning to Green, training affiliate for the Institute for Sustainable Enterprise FDU, delivered the training and bore witness to great benefits not only for Wyndham's employees, but also to numerous small businesses that were invited to attend through the company's affiliation with the US Green Building Council of N.J. Dynamic relationships were forged, learning occurred both inside and out, and everyone was the stronger for it.
Sharing Knowledge and Experience at Alcoa Howmet
Alcoa Howmet hosted several collaborative learning labs at two of its facilities in Dover, New Jersey and in Kingston, New York. Following several leading-edge presentations by subject matter experts from Transitioning to Green and the host company, guests had a guided tour of the host facility. Hands-on group learning exercises provided opportunities to collaborate on how the program's content may be applied to benefit the host's as well as the participants' companies. This practical exercise provided participants with applied knowledge to take back to their own facilities. Small-business guests had the opportunity to learn how their company can increase profits, sales, competitive advantage and employee productivity – all while decreasing costs and being more socially and environmentally responsible.
As we have seen through these examples and many others, collaboration between large and small businesses provides countless opportunities for greater innovation, improves mutual understanding of needs, and enhances value for everyone concerned. Sometimes things just make good common sense.