How Cafe Zona Sur Has Powered Success
How Cafe Zona Sur Has Powered Success
Learn How Verizon Broadband Services Have Been Key for Luis on His Journey With Food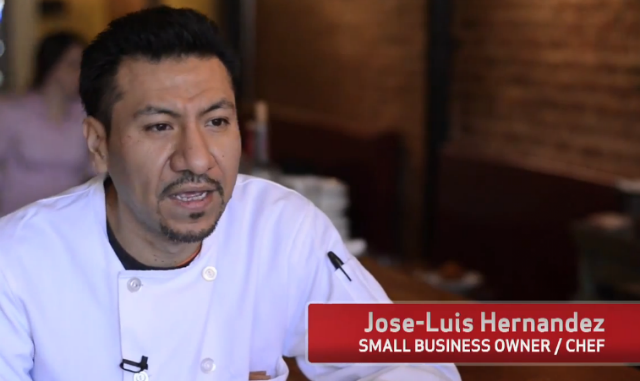 I recently visited one of Verizon's small business customers, and it was a great experience. Jose Luis Hernandez and his wife Maria Medina operate Café Zona Sur, a restaurant in the Sunset Park neighborhood of Brooklyn that's focused on a fusion of fresh, simple and delicious food.
As co-owner and head chef, Luis shared that the dishes they serve represent their journey with food. And Verizon's reliable voice and broadband services are helping Luis and Maria on their journey.
Luis came to the U.S. from Mexico as a teenager and started working in a restaurant, chopping vegetables and making salads. Over the years, Luis took on more responsibilities as his passion for food grew and he realized cooking is an art. He worked in many restaurants during this time– including some very well-known, four-star establishments. Eventually Luis became a sous-chef, overseeing a couple of dozen of chefs, and he gained experience in preparing many different types of cuisines.
To read the rest of Luis' story click here to be redirected to the Verizon Small Biz Blog (www.verizon.com/smallbusinessblog).