How can we deliver during change?
Let's make the most of every conversation.
Full Transparency
More of our content is being permanently logged via blockchain technology starting [10.23.2020].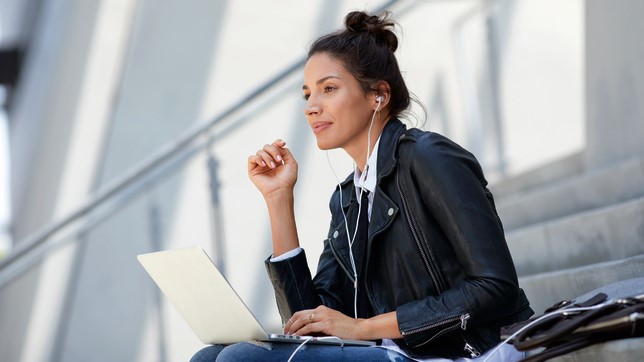 "Ch-ch-ch-ch-changes, turn and face the strange," sings David Bowie in his famous 1971 anthem. 
The
Verizon Credo
says that change energizes us because when we embrace change, rather than fear or resist it, we can use it to our advantage. You might have heard about some of the ways we're changing,
by focusing on 5G
and building tomorrow with the best of today. But with so much happening, how can we "face the strange" and keep delivering? 
One way is to clarify priorities and FLEX — Focus, Learn and Explore. See, every good discussion follows a simple formula: Consider the tasks at hand; engage in constructive dialogue; and determine next steps. Using the questions below can help understand how FLEXing works to manage change and ensures you get the most out of those important conversations.
Focus.
Focus is all about keeping your head in the game and intent on what matters most. 
What are my priorities? Am I on track, or am I taking on work that's not adding value? 
Which skills am I focused on? Will they help me achieve my priorities?
What daily tasks will help accomplish my goals? What are the most critical actions? What can I eliminate because it no longer creates value?
Can I break down projects into smaller, more achievable tasks to make more efficient progress?
Learn.
Learning the 'how's and why's' can help. 
How do I contribute to my team's success? Do I understand how my role connects to the bigger picture? How do my responsibilities contribute to business priorities?
Am I learning effectively? Am I asking the right questions? Skilled learners continually ask questions, allowing them to stay connected and gain a greater sense of ownership for delivering results.
How do others view me? In addition to your supervisor, ask for feedback from colleagues, partners and customers. Diverse input will help put things in perspective.
Explore.
The explore step is all about taking action to deliver through change. 
Am I doing things the way I've always done them? Approaches that feel safe often prevent innovation.
Do I need to shake things up? What in my routine will I change while maintaining positive results? Exploring something you might normally avoid can help inspire new ideas.
Am I helping others create value? Sometimes sharing or enabling success is the best way to explore and learn about yourself.
Ready for a change?