How mobile tech can help promote a healthier lifestyle
How mobile tech can help promote a healthier lifestyle
Four health-focused accessories by Withings now available at Verizon
Help fight a fever with the Withings Thermo Smart Temporal Thermometer. Keep your blood pressure in check with the Withings Wireless Blood Pressure Monitor. Monitor your daily activity and sleep patterns with the smartly designed Activité Steel and Withings GO activity and sleep tracker.
Keep your doctor up to date by sharing results with the free Health Mate app. Doctor visits can now be about the facts you've collected using these accessories instead of an online self-diagnosis that a health professional probably doesn't want to hear.
The suite of Withings health-focused accessories are now available at Verizon.
Withings GO
Staying active is important, but monitoring it should be simple. The Withings GO is a wearable activity tracker that keeps things simple. From walking to running, or swimming to sleeping, the GO recognizes and falsetrack its all, automatically. No need to charge it or plug it in anywhere; the battery can last up to eight months. Your job? To wear it.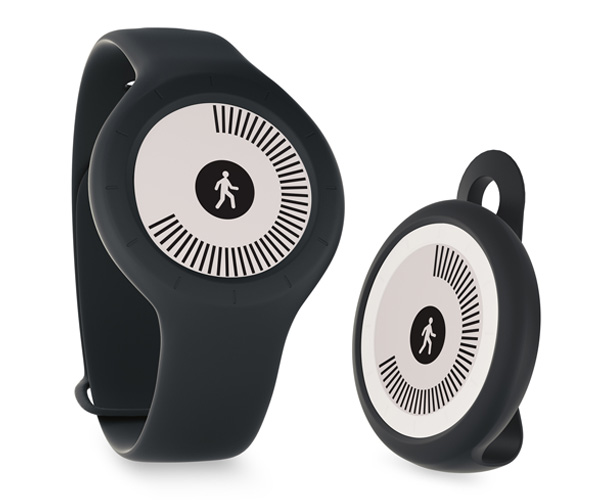 The tracker is water resistant for up to 50 meters so it is safe to swim with it. And because the display uses E-Ink technology, it's easy to read in direct sunlight and conserves power.
The Withings GO is now available online and in Verizon stores for $79.99.
Activité Steel
A fitness wearable that doesn't look like one. The Activité is designed to look like a watch (it does in fact tell time), and acts like a fitness tracker. From the bed, to the pool (water resistant for up to 50 meters), to the conference room, the Activité automatically logs all activity.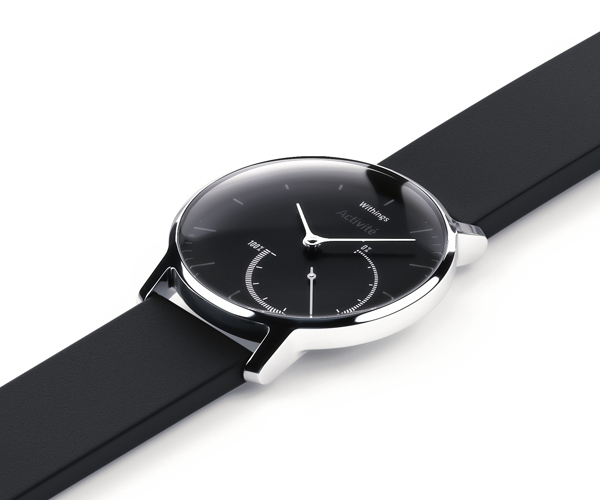 Its simplicity shines with its no-button design, no flashing notification lights, no charger and no need to constantly check your phone for updates. The watch automatically syncs to the Health Mate app and gathers all fitness information for in-depth metrics and personal coaching. The app also lets you view friend's activities and challenge them to keep each other motivated.
The Activité Steel is now available online and in Verizon stores for $149.99.
Thermo
The thermometer that no longer requires you to say "Ahhh." The Withings Thermo measures temperature with a simple no-contact scan across the forehead, with instant feedback.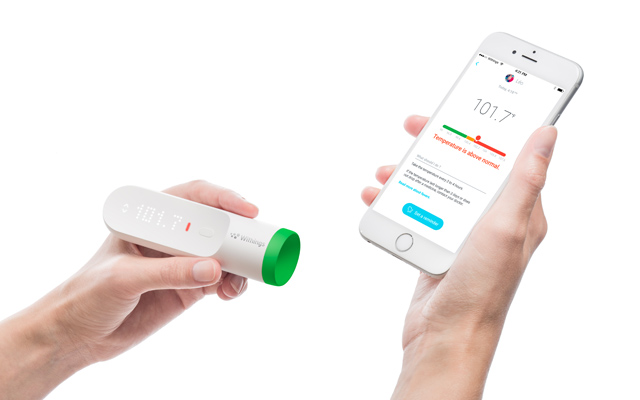 Maintain a comprehensive health journal and know when it's time to take action. The Thermo syncs with a smartphone where it can keep track of temperature and symptoms. Additionally, you can enter comments, medications taken and photos too for a complete history. This makes it easy to share details with a doctor when needed since it's all accessible on your phone.
The Withings Thermo is now available online and in Verizon stores for $99.99.
Wireless Blood Pressure Monitor
In today's connected world, having a mobile blood pressure monitor isn't just about the reading. It's about having that data wherever you are, being able to understand it and use it. The monitor syncs with a smartphone via Bluetooth and tracks readings over time to create a history. It also displays easy to understand charts that can be saved or shared with a doctor for further analysis.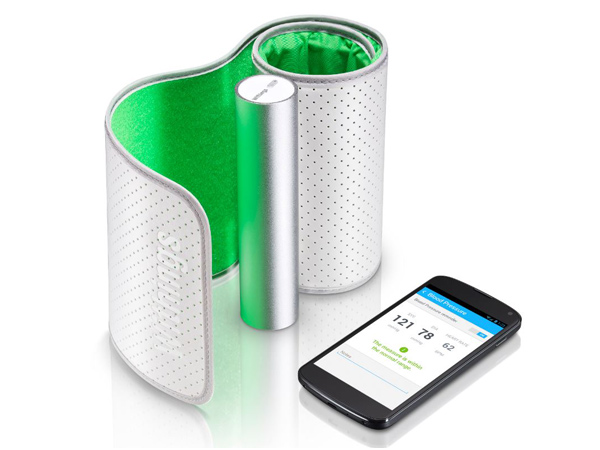 The readings themselves are simple to do with its auto-launching app and instant color coded feedback based on the ESH (European Society of Hypertension) and the AHA (American Heart Association) recommendations for hypertension.
The Blood Pressure Monitor is now available online and in Verizon stores for $129.99.
Albert Aydin is a Verizon Wireless manager for Corporate Communications focusing on the latest and greatest wireless devices. He writes about smartphones, accessories, wearables, virtual reality, and all the cool things you can do using 4G LTE.