How Verizon's 4G LTE Network Saved a Life in Ohio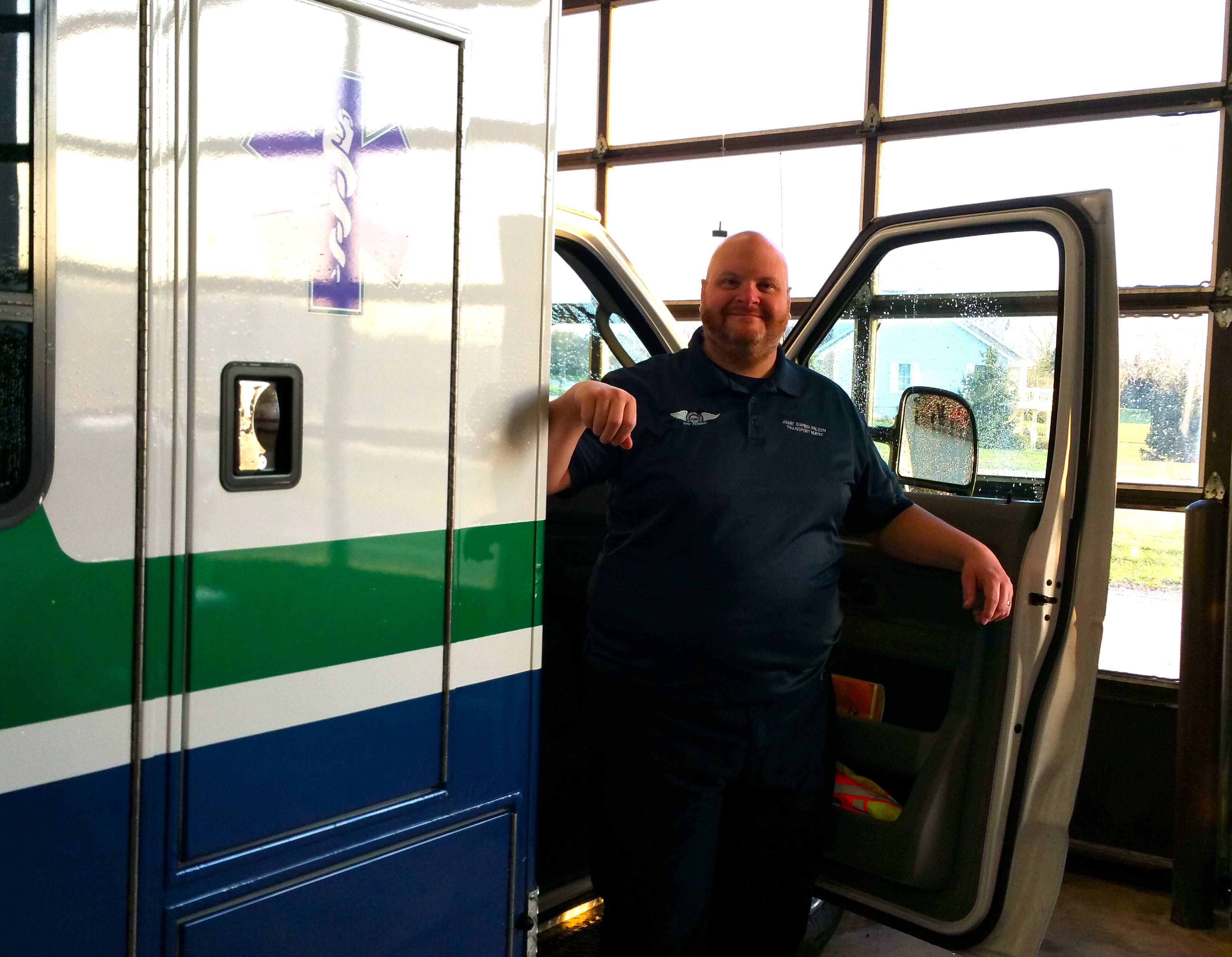 This is a guest post from Min. James Garber, RN/CEN - Amateur Radio Emergency Service emergency coordinator in Ottawa County, OH.
Communication is the key to success in business and paramount to keeping family members safe and connected. Many times, wireless communications can save lives.
Wireless telecommunications have evolved rapidly over just the past few decades. From large 3-watt bag phones that were used for voice only to current devices that help us manage every aspect of our daily lives, to wireless voice communications and applications that keep our schedules straight, wireless tech has changed dramatically. The devices in our pockets are truly innovative and have the power to do spectacular things. However, a device is only as good as the network it's on.
The importance of a reliable network became clear to me several years ago. I am a critical care transport nurse, tasked with transporting critically ill and injured people from scenes and outlying rural hospitals to larger metropolitan medical centers that have the services and facilities to care for these patients' complex needs.
One particular shift I will always remember happened on a warm fall day. A man had fallen out of a tree stand while deer hunting, and he suffered broken bones, including vertebrae in his neck. He was experiencing numbness and paralysis in his lower extremities. A medical helicopter was called to transport the patient to a large medical center in Columbus, OH for trauma services. But, there was severe weather that day, including tornadoes in the area of the referring hospital, and therefore air transport wasn't possible. We were called to complete this transport by ground, nearly two hours away.
When we arrived at the referring facility, the patient was immobilized and monitored, along with other patients in the Emergency Department, in the basement shelter of the hospital. While in the basement, I was able to use my smartphone to check the radar via the RadarScope app and check for areas of rotation in the severe storms around the hospital. Seeing a window of opportunity, we decided to expedite getting the patient out of the makeshift ED and headed south toward the larger hospital.
Once on the road, the patient started to deteriorate. He not only had complete lower extremity paralysis, but was also developing loss of fine motor function in his upper extremities and numbness up to the middle part of his chest. His pain was increasing and vital signs were becoming unstable. I tried to raise our dispatcher via the radio system, but we were out of the radio coverage area. We were alone in a very rural part of the state, which made me think that we couldn't possibly have cellular coverage.
I decided we should try to call another aeromedical company based further south, near Columbus. My partner tried to call the dispatch center, but he didn't have any coverage. So I pulled out my Verizon Wireless mobile phone and immediately saw that I had service! Seeing the full coverage bars of the Verizon Wireless network was like seeing a pool of water in the middle of a desert.
I made the call and got right through to the dispatch center. We were now outside of the severe weather, and the center was able to send a helicopter to rendezvous with us. They assumed care and expedited transport of the trauma patient by air to the awaiting neurosurgeons within a fraction of the time it would have taken us. After following up, we found the patient had made it to the trauma center and undergone emergency surgery. With therapy and time, he was expected to make a full recovery.
It is my firm belief that if I did not have the power of the Verizon Wireless network, this patient could have suffered irreversible paralysis, or even death. Keep this in mind the next time a competing carrier offers to slash your bill in half. You might save a few dollars, but your wireless device could leave you without a lifeline.
For more Verizon Wireless news, subscribe via RSS feeds in the right rail.