I see tomorrow in their faces.
I'm Genia Wilbourn. I always knew I wanted to be an engineer. Here's my story.
Full Transparency
Our editorial transparency tool uses blockchain technology to permanently log all changes made to official releases after publication. However, this post is not an official release and therefore not tracked. Visit our learn more for more information.
More of our content is being permanently logged via blockchain technology starting [10.23.2020].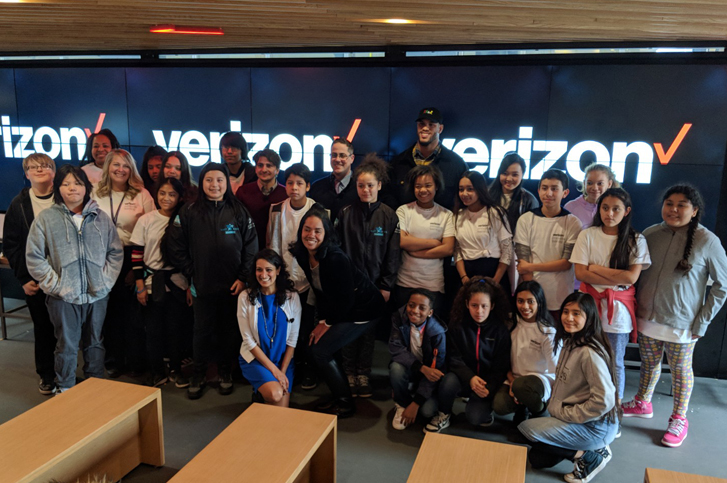 This month has presented me with significant opportunity for personal reflection. In February, Black History Month converges with National Engineers Week. As an African American woman engineer, I've participated in many activities celebrating both events over the years. But my visit to Minneapolis earlier this month to speak to a group of underserved middle school students to help inspire STEM careers truly helped me feel the real impact of what it means to be in my position.
I was also in Minnesota to review Verizon's network preparation for the Super Bowl. I felt an incredible sense of pride as I walked the stadium witnessing the cutting-edge technology our network teams deployed to ensure every fan could share their game time experience with friends and family.  The network team's Super Bowl efforts only scratched the surface of where we will lead technology in the coming months and years – and I felt excited and energized to have a front-row seat.
As I looked across the empty U.S. Bank stadium – soon to be filled with excited fans – I thought back to when I was a kid going to football games with my dad and how I got to THIS moment.
Mom and Dad, watch this!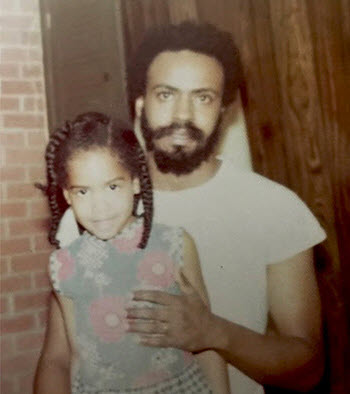 Even though I'm not an only child, I had my parents' full attention. I am the baby of six and much younger than my older siblings. I was kind of the "do-over" child – the chance for my parents to adjust the parenting style of their early years – so let's just say I reaped the "benefits" of my older siblings' questionable choices. While I wasn't fond of my parents' strict oversight growing up, I love them even more for it now.
As an unapologetic, 100% Daddy's girl, I spent a lot of time with him growing up. He took me to football games, boxing matches and the race track (pretty sure I wasn't supposed to be there). At home, I would just watch Dad fix things around the house and in the garage. I was always fascinated with the way he would find a problem, figure out a solution and then implement it.  I loved the whole process – especially seeing the end result!
During middle school and high school I ran track and played basketball. Being an athlete taught me when to lead and when to follow – and taught me the importance of teamwork and collaboration – life skills that I'm still using today.
STEM before it was cool.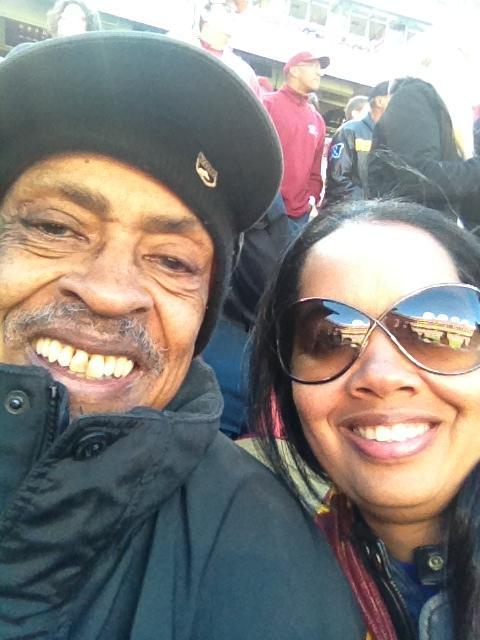 Over the years, my parents noticed my organic love for math and science, and they pushed me to take advanced classes in high school. It ultimately led to me receiving a NASA engineering scholarship to Morgan State University, a historically black college.
Most of my classes in college were 90% men, but I honestly never thought of that as a challenge – and for this I credit my dad. He always told me that my options were limitless, and he taught me never to limit myself. We never dwelled on the color of my skin or on my gender – never. I learned a lot from my dad. I guess that's why I followed in his footsteps and worked at Verizon. Did I not mention that?
The engineer's life is the life for me.
After I got my first job out of college, I knew I made the right decision to become an engineer. As a quality control engineer for the underground subway system in Washington D.C., I applied my textbook knowledge to solve problems in real-life scenarios. I learned quickly that to be successful, I needed to surround myself with a strong team that brought diverse experience and value to the table. It was true for me then, and it is true for me today.
Within a few years, I landed at Verizon, and this year marks my twentieth year!  I have held various positions in network engineering, field and center operations – and I have always recognized the impact that our work has had for our customers. That impact is snowballing as technology continues to rapidly evolve. The work our customers are doing while utilizing Verizon technology is truly changing the world. We are their partners – and their enablers – in making the world a better place.  And I stand in awe that I am privileged to play a part in that.
From those to whom much is given, much is expected.
It's in that spirit that I am dedicated to paying it forward. To inspiring the enablers of tomorrow – the engineers, scientists, mathematicians and all the problem-solvers to come. By 2020, 77% of jobs will require technology skills. We need to ensure we are ready. 
To that end, Verizon is committing to bridging the digital divide through programs such as Verizon Innovative Learning, which has allocated $160M in free technology, free access and hands-on immersive learning for STEM students in need.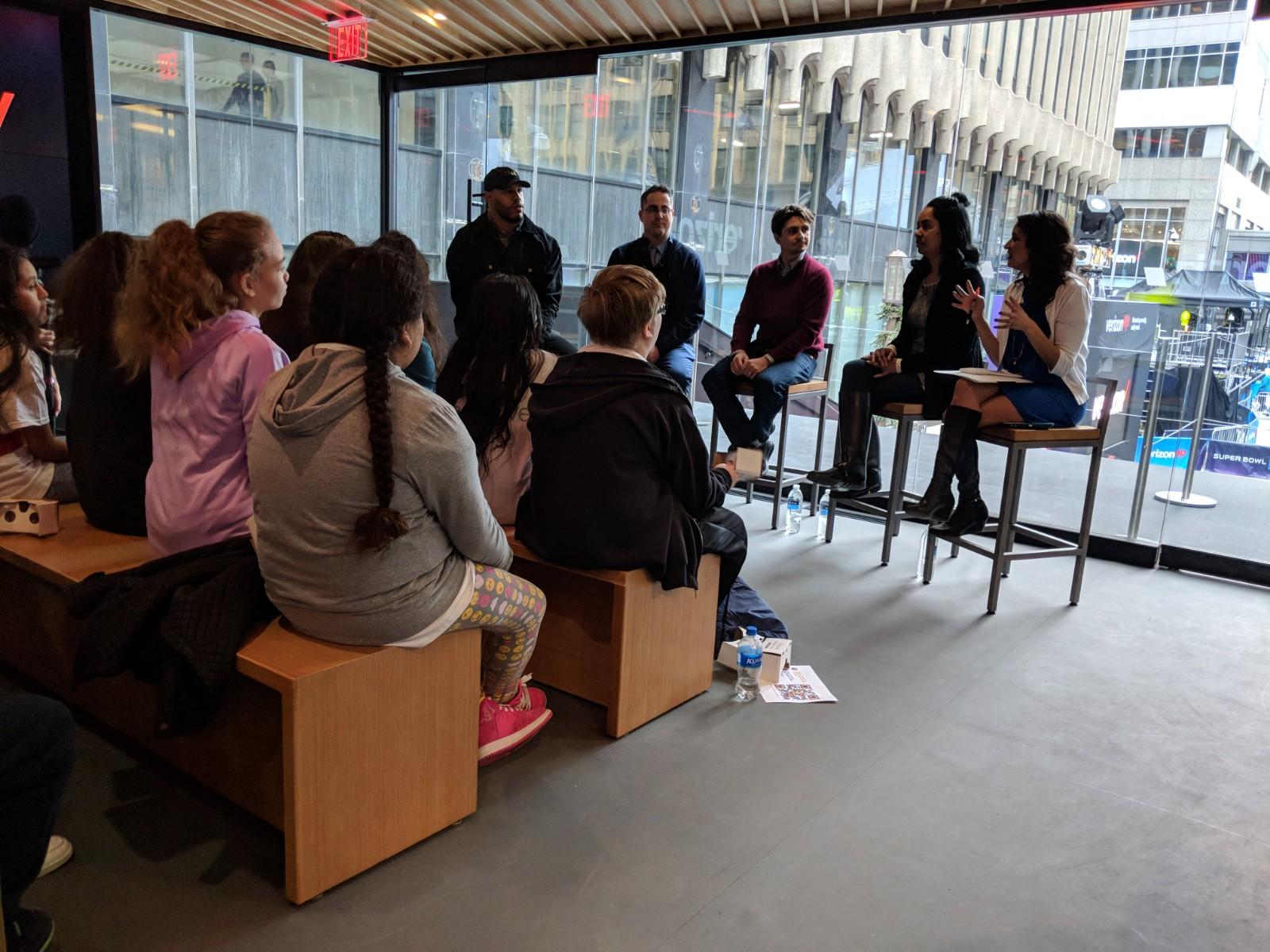 And so, back to Minneapolis with my eager middle school audience. I see tomorrow in their faces and it touches me to see their eyes light up when they realize that they can take their passions – whether it be for video games or sports or whatever they love – and cultivate related skills that will lead them to choose STEM careers and create a positive impact in the world.
That's when it hit me. I was that little girl who needed that extra nudge – someone who told me that hard work pays off, that my possibilities are endless and that I could be anything I wanted to be if I set my mind to it. Every child needs that person in their life, that cheerleader, that mentor who reminds them that the only boundaries they have are the ones they set for themselves.
Now, just like my dad did for me, I get to help them shatter limits. I get to inspire them to the full greatness of their capabilities. And this is a responsibility that I take very seriously.
I can't wait to see what our future holds – because our future is bright.