If You Missed It – or Loved It - at the Cineplex
If You Missed It – or Loved It - at the Cineplex
'Lucy,' 'No Good Deed,' 'The Book of Life' and 'John Wick' Will Get Your Heart Racing as Part of 13 New Movies Available to Order With FiOS On Demand in January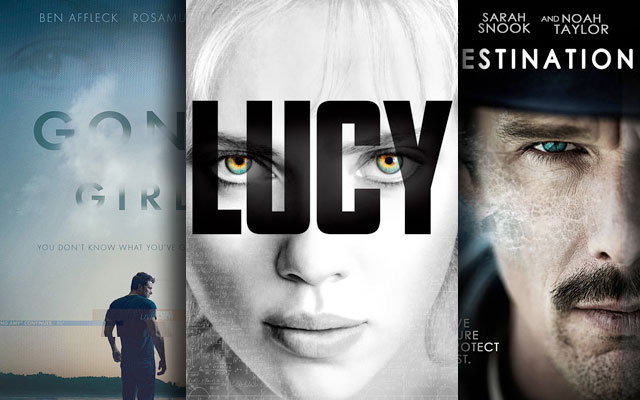 FiOS On Demand gives you a front-row seat as we kick off 2015  with movie action, thrills and chills.

Most FiOS On Demand new-release movies are available for purchase two weeks, on average, before the DVD is released and often weeks before they are available on Netflix. You can also rent movies and watch them as many times as you want during the 48 hours that follow the rental.


Other movies available on FiOS On Demand in January are:

•    "Predestination" (Jan. 9)
•    "Before I Go To Sleep" (Jan. 13)
•    "Ouija" (Jan. 13)
•    "Dracula Untold" (Jan. 20)
•    "Nightcrawler" (Jan. 27)
Of course, you can still buy any movie you want to add to your library through FiOS On Demand and watch it when you want -- at home on the TV or on any compatible device -- anytime, anywhere.  Purchasing is easy: You can use your remote, go online or use select mobile devices. When you buy On Demand movies and TV shows, they are yours to keep, even if you move out of a FiOS service area.  And since your titles are stored in your digital library at Verizon, you'll have access to them next month, next year or years from now.

FiOS On Demand is home entertainment you can own or rent, then watch anywhere you want, always over our industry-leading, crystal-clear FiOS HD signal.