In Tandem With Tech: How One Wisconsin Couple is Using Verizon Tech on a 3,500-Mile Bike Ride
In Tandem With Tech: How One Wisconsin Couple is Using Verizon Tech on a 3,500-Mile Bike Ride
Disclosure: We loaned the Verizon Jetpack and mophie powerstation to Peter and Tracy Flucke for the purpose of this post.
Peter and Tracy Flucke, founders of We Bike, etc. in Green Bay, WI, have been riding their tandem bicycle down the Mississippi River Trail since the beginning of September. The couple set out on this journey to live out the vision of their company, now recognized nationwide for their efforts to create healthier communities by encouraging environments that promote activities like walking and biking. On this trip, the second of two major bicycle adventures for the Flucke's this year, they have brought along Verizon tech (on loan from us) to help them stay connected and update the 6,000 people across the nation following their journey. Among these gadgets is a Verizon Jetpack and mophie powerstation backup battery – both of which have proven to be instrumental in documenting their trip.
On a trip like this, the Verizon Jetpack is a necessity. The Jetpack allows them access to the Verizon 4G LTE network anytime, anywhere. The Flucke's can't always stop in places that have WiFi, so the Jetpack makes it easy to update friends and family wherever they might be. With lots of photos and stories to upload on a daily basis, the Jetpack allows them to update their blog from anywhere along their route.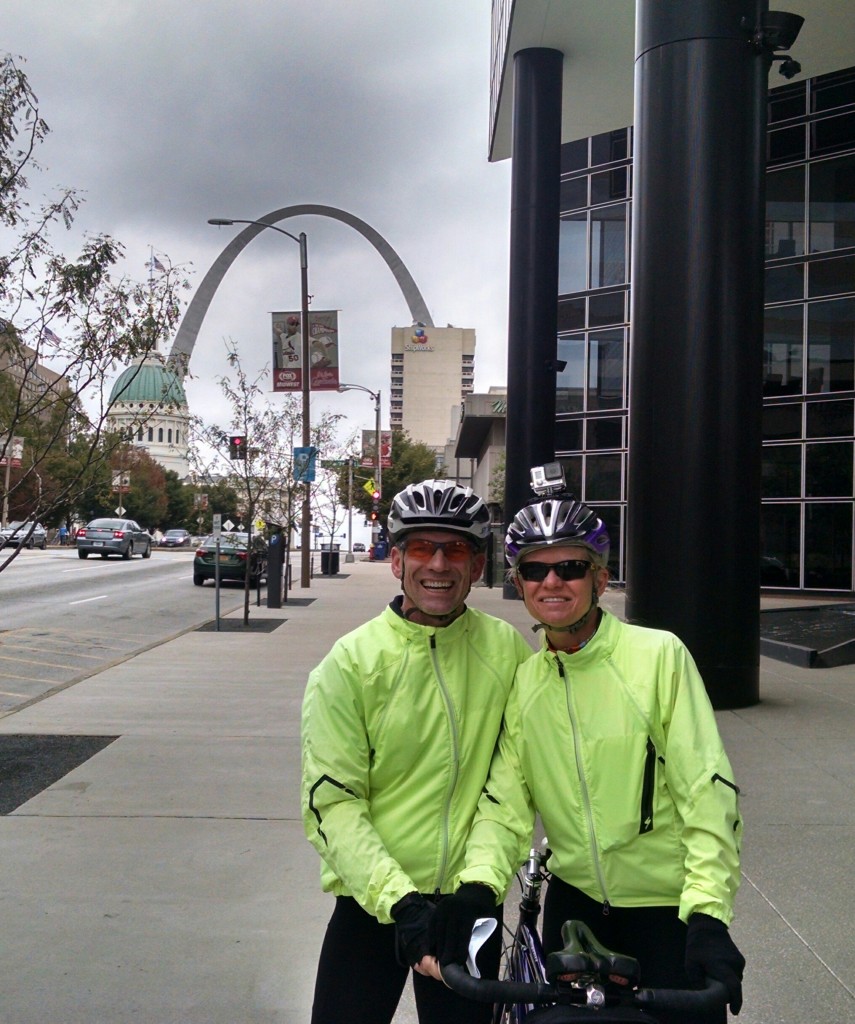 The mophie backup battery is also crucial. Since the Flucke's often go up to 48-hours at a time without access to any power sources, they need a reliable secondary source of power. Enter the mophie powerstation. Not only does the mophie give their phones a quick and long-lasting charge, it's also lightweight and easily portable. The couple also brought along Verizon tech on their first bicycle adventure of the year, which was a 600-mile, 10-day trek across the state of Wisconsin back in June. With that experience and expertise at hand, they knew exactly what they needed this time around. The Flucke's will continue to ride their tandem bicycle down to New Orleans, where they hope to finish mid-November.
You can follow the rest of the Flucke's journey by visiting their blog at https://webikeetc.wordpress.com/ or by liking them on Facebook.