Indianapolis Motor Speedway fans are expected to double network usage for Indy500
Full Transparency
More of our content is being permanently logged via blockchain technology starting [10.23.2020].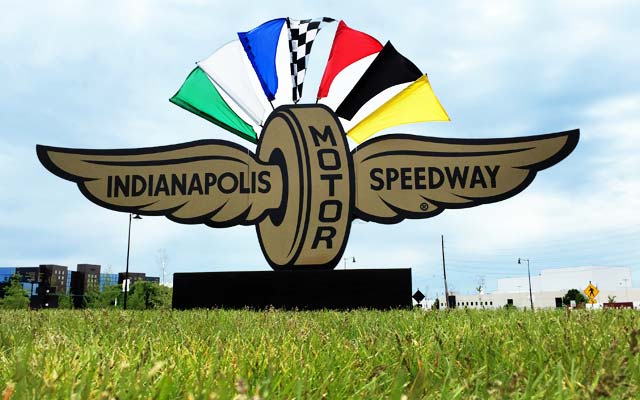 The Indianapolis Motor Speedway (IMS) is hosting the 100th running of the Indianapolis 500 and Verizon's engineers have prepped the network for anticipated "double the data" usage on the company's high-speed 4G LTE network. Similar to last year, 400,000 fans are expected to attend this year's event.
For the world's largest sporting venue, Verizon engineers created a custom wireless network facility at the track to handle fan demand for voice and data capacity – and the company is the only wireless carrier providing a Distributed Antenna System (DAS) within the venue.
Since last year's race, Verizon has added 100 percent more capacity to the IMS track and immediate surrounding area. Included in the capacity increase are 16 new small cells around the exterior of the track, replacing the need for temporary cell sites to manage the increased network demand for racing days.
Last year, Indy fans shared 9-plus terabytes of data over the Indianapolis 500 final race weekend on Verizon's network – or the equivalent social shares of 17,357 Facebook, 6,251 Twitter and 145,025 Instagram posts. On the Indy500 race day, 3.16 TB of data were used on Verizon's network, a 200 percent increase over the 2014 race (1.4 TB of data).
A look at Verizon's IMS network preparations: 
State-of-the-art DAS system throughout the IMS venue;
Three custom designed COPs (cell-on-platform), each of which has the capacity equivalent to 7 temporary cell sites known as COWs (cell-on-wheels);
A total of 25 small cells for increased capacity on the exterior of the track;
Battery and permanent generator backup on-site;
Redundant cooling systems and fiber backup;
An on-site network monitoring center and off-site command center the day of the Indy500;
Network on-site testers that walk the track to monitor wireless performance.
To follow all the racing action on your mobile devices the Verizon INDYCAR Mobile app is available for all carriers on Android and iOS devices. However, Verizon is the only wireless provider that gives fans unprecedented access to live video feeds via the app.
Karen Smith is a corporate communications manager for wireless network and customer experience. She reports on network improvements, third-party network testing and LTE in Rural America program.