Infographic: The NFL's Play on Mobile Technology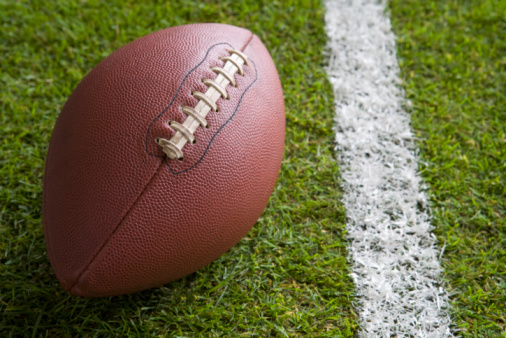 As a rule, the NFL bans computers, mobile phones, tablets and other video recording equipment from the sidelines, locker rooms and coaching booths. But with a seemingly endless stream of emerging mobile technologies, these restrictions are loosening. Mostly used during practices, some teams are pushing for the use of mobile technology during games to replace the current routine of simply printing out play photos and watching film.
Mobile technology is now providing interesting new video analysis that can break down every angle with interactive features to help players watch and train.
For example, tiny sensors used inside footballs help determine the exact orientation of the ball and in players' helmets to record the intensity of game-day blows and the amount of force on the brain. Sensors in players' gloves not only detect how a receiver catches a pass, but also give insights into the player's performance, helping to determine specific cause and effect. Coaches also use mobile technology to evaluate players' recovery time, hydration and nutrition, heart rate and energy expenditure.
These up and coming technologies could soon be a norm on the field and sidelines, adding new insights to the game for players, coaches and perhaps one day, even for fans. Check out this infographic for more information and let us know what you think in the comments!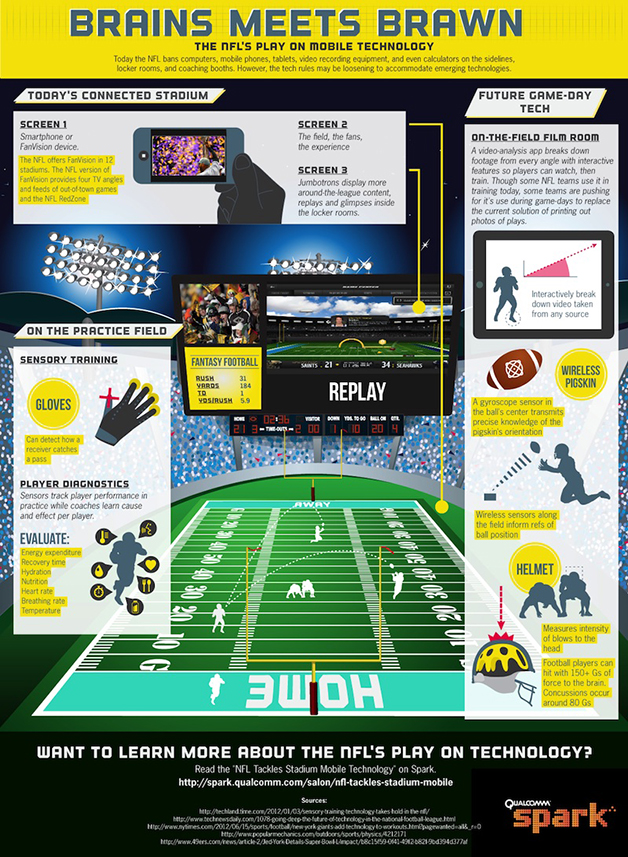 Credit: Qualcomm Spark
For more Verizon Wireless news, subscribe via RSS feeds in the right rail.