Meet the Kansas City Fitness Program Participants Using Tech to Lose Weight
As we approach the end of the first month in 2014, it's the perfect time to renew and set important goals for the year. Like many others, your goal might be related to losing weight, eating healthy, exercising and/or a combination.
That brings us to our three newest guest bloggers, ElRoy Carr, Tony Bevis and Kelly Cook. They are all part of the Kansas City Fitness Program, an eight-week fitness journey that includes filmed weekly weigh-ins, team workouts, two 5K Adventure Runs, food guides and everything you need for a healthier you. We'll be following them for the first part of the year as they incorporate technology (disclosure: we loaned them a Jawbone Up24 to use while participating in this program) into their healthy lifestyles, so let's learn a little more about them: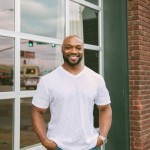 ElRoy Carr - Personal Trainer
"I've been a trainer since 2000, and I'm constantly on the hunt for the best new tools and accessories I can recommend to my clients. I'm looking forward to incorporating the Jawbone Up24 into my healthy lifestyle routine because my New Year's resolution is to be in the BEST SHAPE OF MY LIFE in 2014! I'm planning on using the Jawbone Up24 to help track my food and daily workouts. I'm all for using technology to help in my journey toward achieving my goal, and I'm already a fan of the MyFitnessPal app. I like that I can program in food goals for me and my clients. This feature really helps us all stay accountable."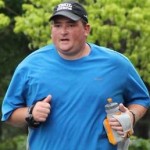 Tony Bevis - Group Leader
"I signed up for the Kansas City Fitness Program about one year ago, and I'm proud to say last year I lost 56 pounds, ran my first half marathon and joined the program as a group leader! I currently weigh in at 335 pounds, so I'm for sure going to continue on my weight loss trek. I think the Jawbone Up24 is going to help me remember to focus on ME. As a group leader, it's my job to help everyone else stay motivated, so it will be nice to know that the Jawbone up24 is tracking my every move."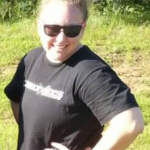 Kelly Cook - Weight Loss Superstar
"I started my weight loss journey about five months ago and can successfully say I've lost 30 pounds during 2013, but it hasn't been easy. As I start the new year and continue with the Kansas City Fitness Program, I'm making it my goal to lose another 30 pounds this year. I know I'll continue to work hard, and I'm especially excited to try out the Jawbone Up24. I'm planning on programming in my calorie goals, and I'm going to be paying close attention to my sleep patterns. Let's just say I'm a bit of a night owl and I know getting the right amount of sleep each night is pertinent for healthy living."
We'll be tracking ElRoy's, Tony's and Kelly's progress over the next couple of months, so check back for more eyewitness fitness updates.
For more Verizon Wireless news, subscribe via RSS feeds in the right rail.