Kitchen Remodel With Technology - A How-To Guide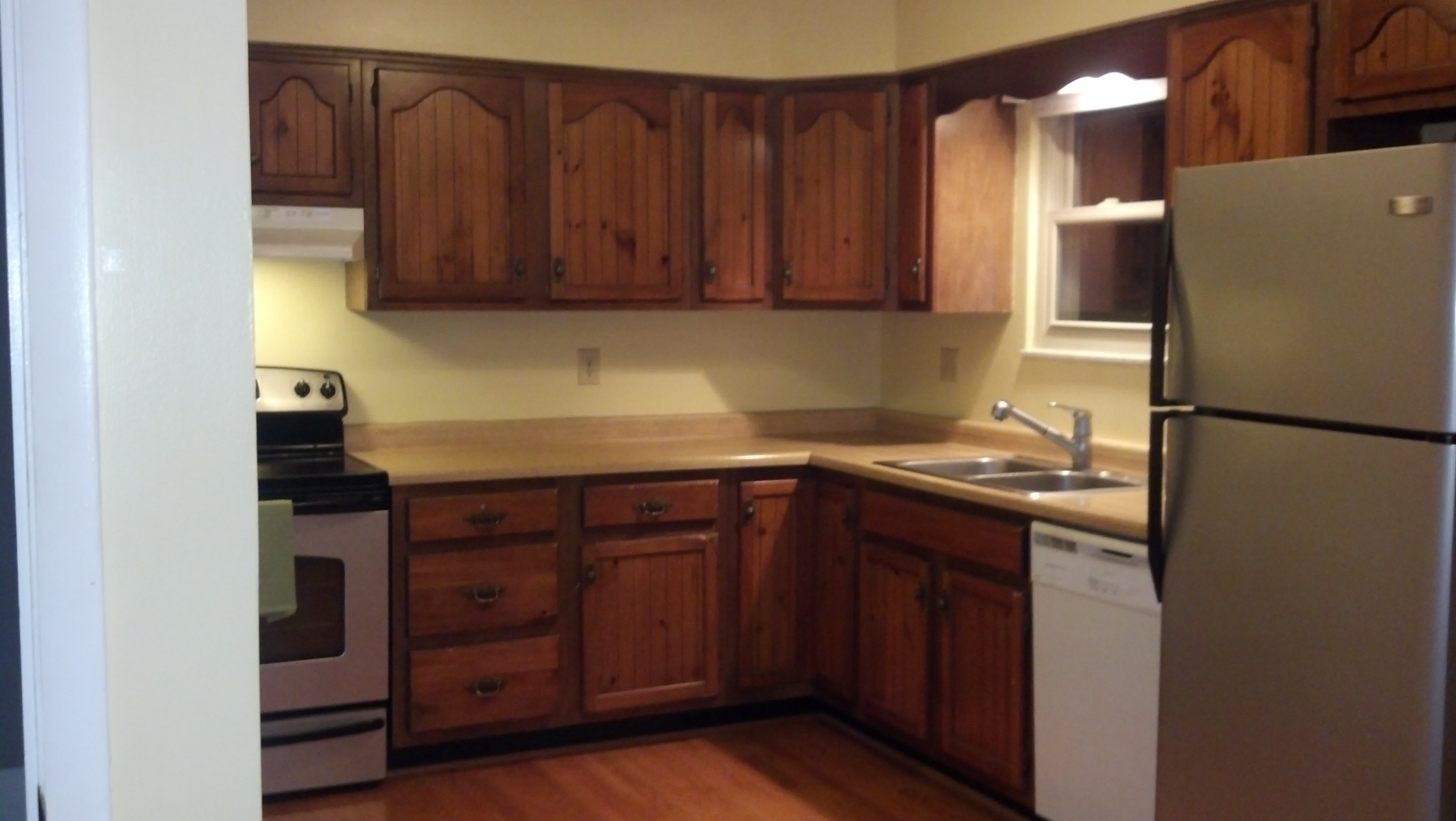 This is a guest post from Chris Hoffman, a senior account executive at Wordsworth Communications, where she works with Verizon Wireless. She and her husband live in Northern Kentucky. You can find her on Twitter @chrisdemi.
In our first year of marriage, my husband Nick and I decided to tackle a big remodel – our kitchen. We wanted to gut the whole thing – remove the pantry, rip out the original 1978 cabinets, bust out the soffits, knock down a wall and even move the steps to the basement while we were at it. Yeah, we were that bold and daring.
Using Technology Every Day
My husband and I are both tech enthusiasts, you could say. For the past four years, I have worked for an agency that supports Verizon Wireless. Meanwhile, my husband has worked in computer security since 2007, specializing in reverse engineering, malware analysis and forensics. Between the two of us, we own a smart TV, three smartphones, one tablet, two Fitbits and a JAMBOX by Jawbone. We are both in our late 20s and are accustomed to using mobile tech every day.
It should come as no surprise that using technology was a big part of remodeling our kitchen. I started the process using Pinterest and Houzz for inspiration of beautiful kitchens and things we could replicate in our space. Both the Home Depot and Lowe's apps found homes on my smartphone and Nick's. We took multiple trips to those stores, snapping photos on my DROID RAZR MAXX and his iPhone 4S to remember which items we liked.
Since we were putting everything together without the help of an interior designer, we relied on photos to help us coordinate the cabinets we liked, with the flooring we liked, with the countertops we liked, etc. Neither of us had ever remodeled a kitchen before, and making decisions was overwhelming at times.
Apps to Help With Decision Making
But of course, there were apps for that. One of my favorite discoveries during this process was the Behr ColorSmart app that helped us select the right paint color. We were big fans of the photo-match feature. There was another app that found its way into the mix, which was less fun – Mint, the financial tracking app that redirects your focus on the budget at hand. Mint helped us decide on the more reasonably priced flooring and let us feel OK about splurging on the copper sink.
Google Search = Godsend
We used a contractor for the majority of the kitchen remodel, but my husband and father-in-law teamed up to do the electrical rewiring and the new lighting. Both men are very handy, but there were a few things that stumped me. I remember staring at light bulbs, during trip #314 to Lowe's, and using my smartphone to determine the difference between PAR 20 and R 20 light bulbs. Thank you, Google Search and Verizon 4G LTE. You helped shorten that shopping trip, and I won points for putting the right bulbs in our cart.
My Favorite Part: Sharing Photos and Visuals
Inviting someone over to look at your home construction isn't ideal. Hey, come over to the house where there is dust everywhere, we don't have a ceiling and we really can't offer you any food or beverage because we have nothing.
For me, sharing photos with our family and friends over Facebook and email was ideal. When you're losing sanity because you're washing berries off in the bathroom sink for the umpteenth time, it was rewarding to read other people's positive reactions and words of encouragement. And when photos weren't enough, I Skyped with my parents on our tablet and gave them a virtual tour of the construction zone.
Here are before and after shots of our kitchen: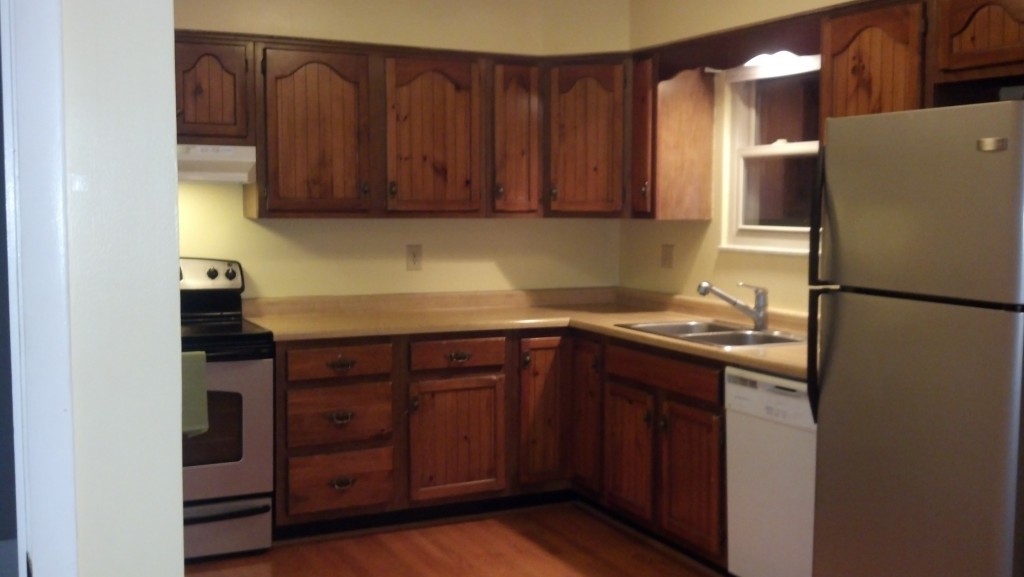 Before remodel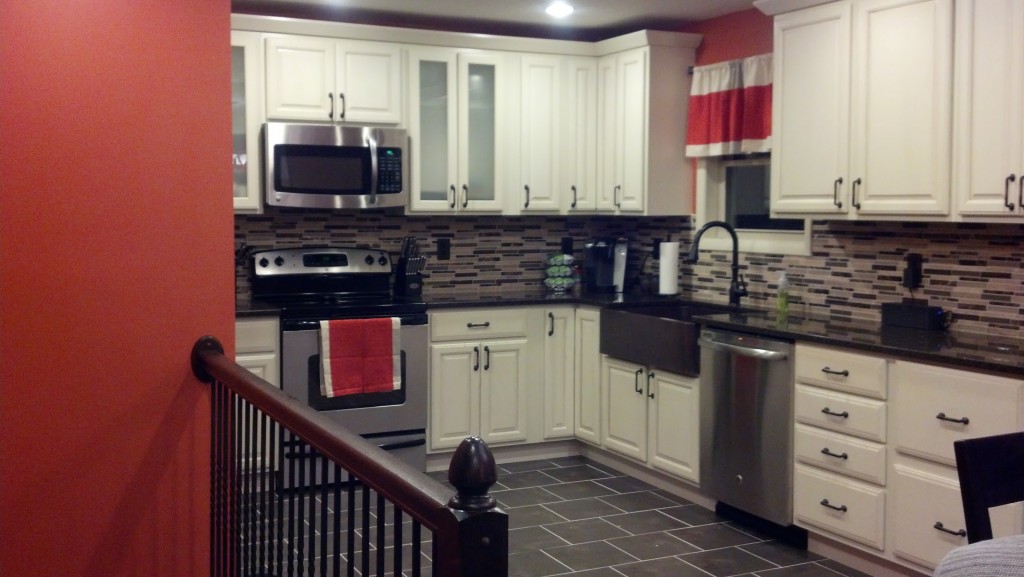 After remodel
Takeaways For Your Remodel Project
If you're considering a project to spruce up the house in preparation for holiday visitors, here are some thoughts to consider.
Let visual apps – Pinterest, Houzz, Remodelista – get your inspiration flowing.
Let financial apps – Mint, iReconcile – keep your budget in check.
Let the Belkin NetCam HD Wi-Fi® Camera help you keep an eye on progress or contractors as they enter and leave your house each day.
Use your favorite social network apps – Facebook, Instagram, Pinterest – to share your before, after and in-between shots.
For more Verizon Wireless news, subscribe via RSS feeds in the right rail.