Hydro ELITE by Kyocera - Is it Really Waterproof?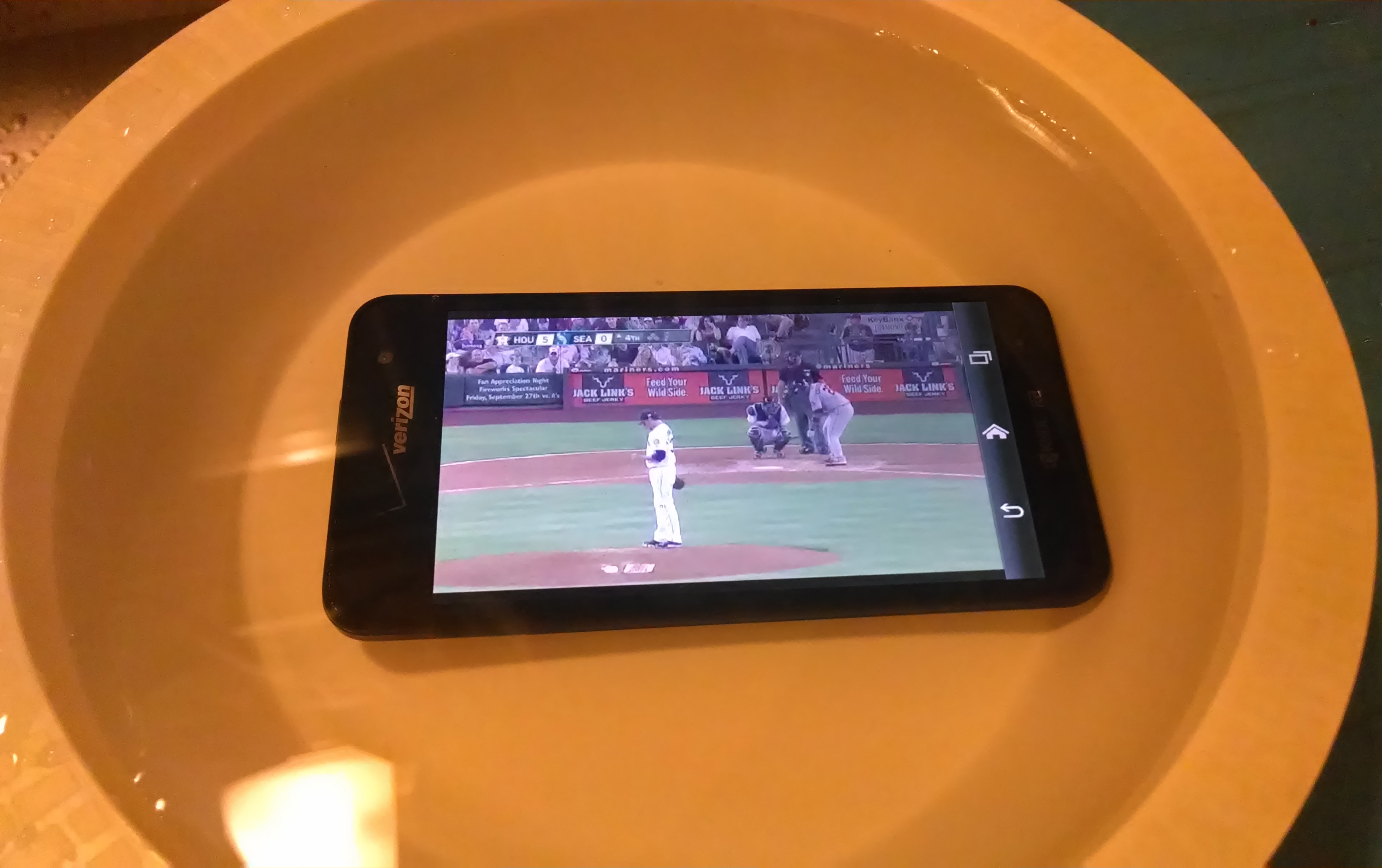 We recently released the new Hydro ELITE by Kyocera on Verizon's 4G LTE network. It's a power-packed Android smartphone with a dual-core processor, tons of memory, an HD camera and the Jelly Bean operating system. It also comes with a very unique feature: It's waterproof right out of the box. It can be submerged in three feet of water for up to 30 minutes with no case or protection.
Having a technical background, I needed to test that feature. Thankfully, @VZWcarolyn gave me a phone on the same day I planned to go out with a friend water skiing. What a perfect time to test it out and see if the claims hold water, or repel water, I should say.
I popped in my SIM card, put the Hydro in my pocket and jumped in the lake. When the driver gunned the engine and pulled me out of the water, I nervously reached into my pocket. The Hydro was on and ready to go. I sent a couple texts to the boat driver, snapped a couple selfies, then went for the ultimate test. I opened Google Hangouts and had a video chat with my brother in California. The look on his face was hilarious as he quickly realized what I was doing and where I was video calling him from.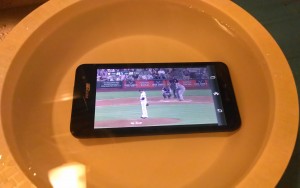 The Hydro ELITE by Kyocera submerged in a bowl of water still functions perfectly.
The Hydro has a nice sleek form to it, is packed with power and you can wow people by submerging it in water and not having to buy another one.
Learn more about the Hydro ELITE by Kyocera. Send me a tweet @VZWpaulu if you have the Kyocera and have tested out the waterproof feature!
For more Verizon Wireless news, subscribe via RSS feeds in the right rail.