Landscaping With Technology: How a Small Biz Owner Relies on Tech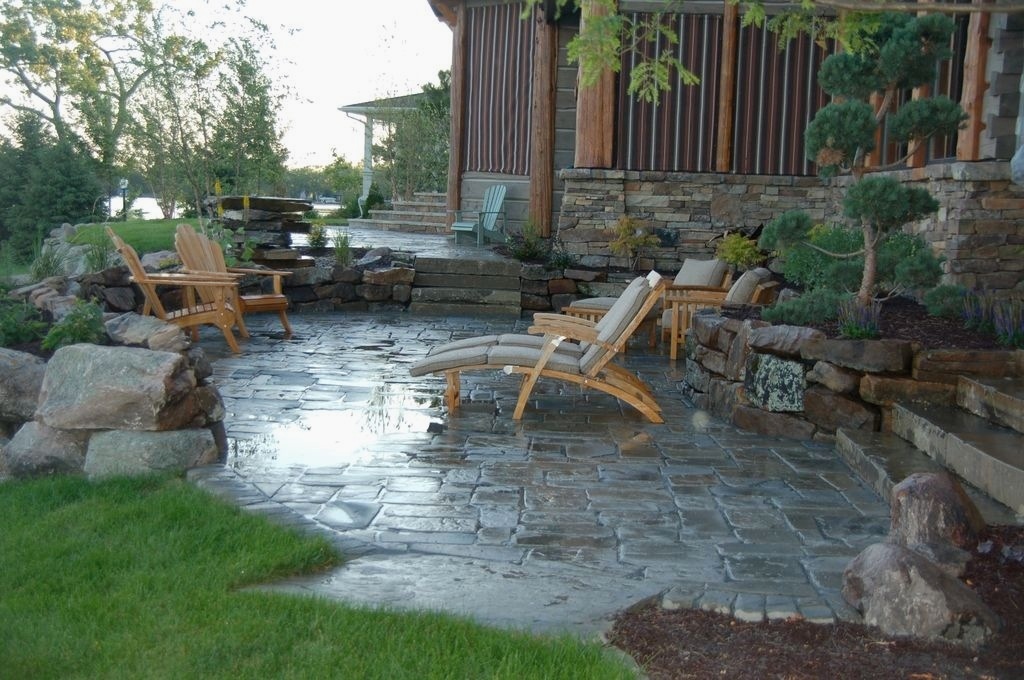 As the weather warms, people are trading their snow shovels for garden trowels – thinking of ways to beautify their lawns and improve their homes' curb appeal.
It's the busiest time of year for South Dakota landscaper Chris Hood, who, like many small business owners, relies heavily on technology to improve and grow his business.
"I could not survive without my cell phones and tablets. Technology is the key to our growth strategy," says Hood.
A Verizon Wireless customer since 1991, Hood does landscaping with technology by using his tablet to offer visual data and diagrams to clients during one-on-one presentations – showing them what finished landscaping projects might look like.
"We use our iPads for meetings, showing pictures and accessing the Internet," Hood said. "Having the ability to research and illustrate materials or access information quickly is priceless."
Often working remotely, Hood and his employees depend on their smart devices and the strength of the Verizon Wireless network to stay connected. Hood says the constant connection helps them work more efficiently and effectively.
"Instant communication means quick decisions for our employees," Hood said. "At times, they will have a question that requires a judgment call. They frequently take pictures or videos of the situation and send them to me. I can be virtually anywhere in the country and offer advice tailored to the exact situation."
Hood added that last fall, one of his employees broke his leg on the job. While en route to the hospital, Hood was able to use his smartphone to expedite medical treatment.
"I used my phone's mobile hotspot to forward an email from the insurance company to my iPad, so I could see it better and to save time. I then filled it out digitally, signed the authorization note, photographed it and sent it back for instant processing," Hood said. "Without the ability to photograph and email the insurance forms that were needed, his extensive medical treatment would have been delayed."
Since landscaping with technology has become such an integral part of his business, Hood currently is creating an app that will give his employees access to the processes for each phase of an installment project.
"I'm excited about working on this because I know it will provide our clients with more consistent products and a better experience as we are able to deliver on our promises better than ever before," he said.
For more Verizon Wireless news, subscribe via RSS feeds in the right rail.