A letter from Christy Pambianchi, Chief Human Resource Officer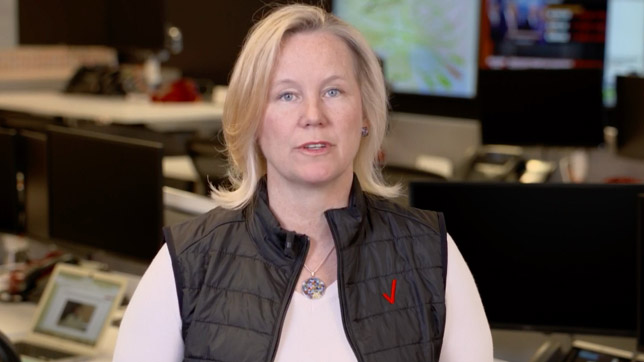 In a matter of weeks, coronavirus (COVID-19) has fundamentally changed the way we work, connect, learn and live. During this unprecedented time, our highest priorities are your health and safety, and we will continue to address every matter that touches your well-being.
Without missing a beat, we have delivered uninterrupted network services to help the communities we live in and serve find a sense of normalcy amid the unknown. Connectivity allows our students to learn, our doctors and nurses to treat, our first responders to protect and our families and community to stay connected. Now, more than ever, our networks must remain operational as an essential service to healthcare, first responders, schools, businesses, and families. 
As the world relies on our ability to keep them connected, we expanded our work from home strategy to encompass the majority of our global workforce, over 112,000 V Teamers, and provided our colleagues with the tools to maintain their productivity.
While our first path is to enable as many employees as possible to work from home, we also implemented safeguards to protect our employees on the frontline. We closed 70% of our stores nationwide, reduced operational hours, and implemented a pick-up only policy to further limit the risk of exposure. We are also only serving critical requests for our network team and relying on video to help our customers self-serve.
However, it's not enough to make sure you feel safe. We must also support our V Teamers emotionally and financially, which is why we will pay targeted compensation and benefits to employees who are working from home, working in our retail locations, call centers and network locations that remain open. 
We also implemented a COVID-19 specific leave of absence policy offering 100% of pay for up to 8 weeks, and then 60% beyond 8 weeks for employees who are unable to work because they are caring for loved ones or themself. Those diagnosed with COVID-19 are eligible for up to 26 weeks paid leave. We can't predict what the next few weeks will bring, but we can bend as a company to remain responsive to your needs. 
There's a line in Verizon's Credo, "We run towards a crisis, not away." We don't step back when the world needs help; we lean in and march forward. We know communities are relying on us to stay connected, and we will deliver because we are Verizon. It's what we do. 
#ForwardTogether
Christy