Lil BUB: A Phenom Feline Using Technology For Good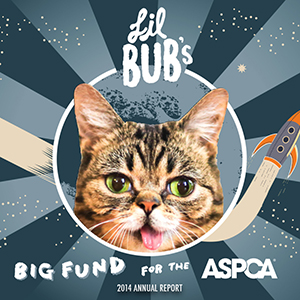 Mike Bridavsky met a little bundle of fur four years ago finding an abandoned kitten, and the rest is history. His little feline phenom known as Lil BUB uses social media to spread all good messages — from an interview with First Lady Michelle Obama to getting kids active and off the couch to raising more than $200,000 for the ASPCA, which distributes funds to assist special needs pets in shelters across the United States.
This very special Indiana cat, and owner, spread a powerful message: If Lil BUB can do it, so can you.
Mike is a longtime Verizon customer and shares BUB's road travels and event appearances using his smartphone's hotspot – often the quickest way to get connected and share photos, video and updates on social medial. BUB shares her messages on multiple channels, like Twitter, Google+, YouTube and Instagram, but does best on Facebook.
The social media connections go even deeper to one that likely saved BUB's life. It was a fan's post to Mike years ago that helped him find a solution to BUB's genetic mutation and bone disease that had kept her from standing upright and moving about. A fan recommendation led him to an electromagnetic device used overseas that got BUB standing and mobile within weeks.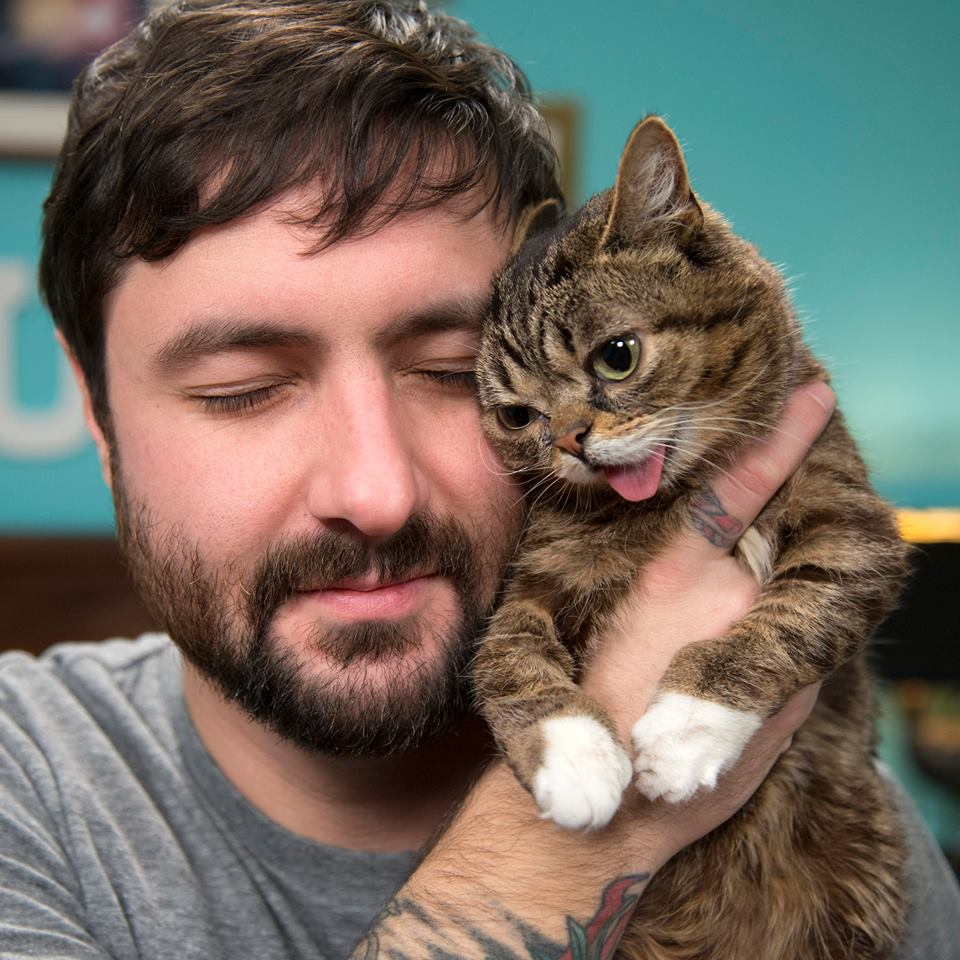 Since then, the years have flown by for BUB and Mike. The vet says all the movement and travel for special appearances and celebrity spots is good for BUB and keeps her moving – just like exercise and movement help with arthritis. BUB also seems to thrive on her people connections.
"There's something about her that people really relate to - she has an energy and helps people through hard times. People are very attached to her. She has a purpose. I just facilitate the connection through social media."
Mike is a musician by trade, but travels in a close circuit of creative friends who provide BUB support – from website to video. He's not engaged anyone formally to help him spread BUB's goodwill, declining marketing and PR firms, and has kept faithful to BUB's own personal narrative.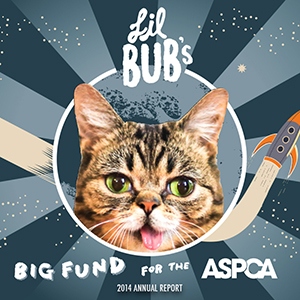 With BUB's special store raising money for charity, the ASPCA also turned to social media channels to help spread the news of the nation's first fund for special needs animals. Lil BUB's Big Fund has raised more than $200,000 and administered $132,000 so far to community shelters that are helping save those like BUB.
Those grants have been distributed to many shelters in our Midwest Area, including those in Indiana, Michigan, Kentucky, Ohio, Pennsylvania and Minnesota.
If it wasn't for Mike, BUB might not have had a future. But if it wasn't for BUB, Mike not have met his wife – as the two connected on one of BUB's travels to the Minneapolis-based Walker Art Center Cat Video Festival. Now, they have baby Rosco to complete the picture.
With plenty of BUB tales to share, perhaps one of the most important is to be true to who you are. Mike and Bub make it clear through their travels and social media shares that all pets deserve a good home – even those that need a rescue.
Next steps for this dynamic duo? Mike says: "That's up to BUB."
For more about Lil BUB's story, click here.
For more Verizon Wireless news, subscribe via RSS feeds in the right rail.