Lost and Found Pets of Lexington, KY Creator Puts Ellipsis 7 to the Test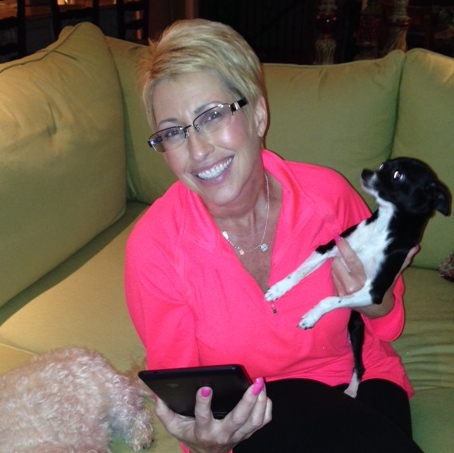 This is a guest post from Debbie Wimsatt, the creator of Lost and Found Pets of Lexington, Ky, a Facebook page designed to bring home missing pets, educate about the importance of spaying and neutering pets and advocate for better animal welfare legislation in Kentucky.
When I created Lost and Found Pets of Lexington, Ky, I could not have realized the importance of mobile technology and how it would become such an integrated part of my life.
At the time of the page's inception, I found using my desktop to be the easiest and quickest way to work. Very quickly though, it became apparent that I would need to be more mobile if the page's success were to continue. I realized that the demand for what I was doing was constant, and I couldn't be tied to a desktop all day long.
Two months ago, Verizon gave me the opportunity to test out the Ellipsis 7 to see how it could make my life easier for mobile posting and sharing through my Facebook page. While I have a Kindle and an iPhone that serve my needs, I'm on a different wireless service provider's network and always had problems with range and WiFi service. I was thrilled when I learned I could use a Verizon product and put it to the test.
I have to say first and foremost, being connected anywhere I went on the Verizon network – especially recently on my trip to the mountains in Gatlinburg, Tennessee – was amazing. I never had one problem accessing my page. I was also surprised at how fast my page and the content loaded and impressed with the life of the battery, which seemed to never run out.
I really liked the ease of the tablet – both its lightweight design and its functionality. I feel in today's technology world, many companies make technology complicated when it doesn't have to be. The full display screen had a brilliant contrast. My favorite feature was the back button and home button right at the bottom of the page. No matter where my exploring took me on my tablet, it was easy to get right back to the beginning.
The Ellipsis 7 has many standard features you would find on most tablets. I also loved the camera. It took wonderful photos and amazing video for being a tablet.
If you are looking for a fun, budget-friendly priced tablet, then you are in luck with the Ellipsis 7!
For more Verizon Wireless news, subscribe via RSS feeds in the right rail.