Louisville Residents Invited to the Verizon and ESPN680 Tailgate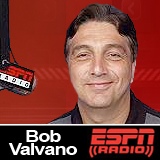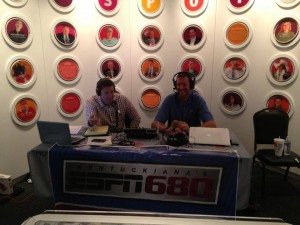 The tangy barbeque scent of burgers on the grill. Cold air spilling from an open cooler overflowing with ice and cold beverages. Footballs and corn hole bags flying through the air. It's tailgating time in Kentucky and Verizon Wireless will be getting in on the parking lot revelry with a party of its own next week with the Verizon/ ESPN680 Tailgate.
On Friday, Aug. 23, the lot in front of the Brownsboro Crossing store in Louisville will play host to ESPN680's home team radio personalities Bob Valvano, Jason Anderson, Andy Sweeney and Will Perdue as they broadcast live onsite from noon to 6 p.m. In addition to meeting these and other local celebrities, guests who join the party can attend workshops on sports apps for both smartphones and tablets that will be running throughout the day; they can also enter to win prizes including four tickets to an Indianapolis Colts game, a barbeque grill from Cabela's, smartphones, and some fun sports-related paraphernalia. And there will be plenty of traditional tailgate fare, including wings and pizza.
The Verizon/ ESPN680 Tailgate is an outgrowth of the exploding "second screen" phenomenon that has taken a particularly strong hold among sports fans in recent years. According to Sports Media Consumption Report 2013, 63 percent of sports fans watch games online. Of that group, 32 percent and 24 percent, respectively, watch the games on smartphones and tablets. Similarly, a Sporting News Media survey found that more than a third of sports fans use their smartphones and tablets to get more detailed information and interact with friends and other fans before and during games.
That means, in addition to great food and a little trash talk, the most popular sight at the August 23rd Verizon and ESPN 680 tailgate party is everyone pulling out their smartphones and tablets to email, text, tweet, post and check predictions about the upcoming games.
The Verizon/ ESPN680 Tailgate is open to everyone, so come on out! If you have any questions about the event, feel free to tweet me at @VZWMichelle or leave a comment below!
For more Verizon Wireless news, subscribe via RSS feeds in the right rail.