How M2M and the Internet of Things are Reinventing Banking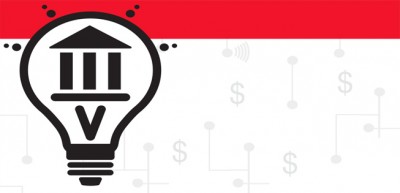 As more and more financial institutions adopt machine-to-machine (M2M) solutions, they are quickly realizing how M2M and, more importantly, the Internet of Things (IoT) can help streamline infrastructure, deepen customer engagement and improve delivery capabilities.
The banking industry's biggest challenge is its need to catch up with early adopters that moved forward with IoT applications in shopping, loyalty programs, car buying and peer-to-peer payments during the aftermath of the global financial crisis. Thirteen percent of banks are currently implementing a M2M solution, which means there's plenty of room for improvement, according the "Internet of Things in Banking" study conducted for Verizon by American Banker and SourceMedia Research, August 2014.
To learn more about the top M2M applications that banks are deploying and the expected benefits, check out the infographic below.
Read our in-depth State of the Market: The Internet of Things 2015 report for more insights about the Internet of Things and how it's affecting the financial industry.
Visit Verizon's M2M solutions portfolio to learn more about how the Internet of Things and connected devices can help improve your financial business.