MAGIC Buses in New York City – Reducing CO2 and Traffic Congestion
How can you make a mile worth of trucks disappear from the Brooklyn Bridge? Replace them with just 25 MAGIC Buses.
Sound out of ordinary? Well, so is this approach to a greener fleet.
Verizon has created fleet of Mobile Garages, which many are calling MAGIC buses for two reasons – the acronym Mobile Area Garage Installation Center, and because it accomplished a few disappearing tricks, including:
Replacing 250 older Verizon trucks with just 25 buses
Eliminating more than 70,000 gallons of gasoline used yearly
Reducing CO2 by more than 645 metric tons – the equivalent weight of 200 passenger vehicles
Cutting nearly 700,000 miles of driving each year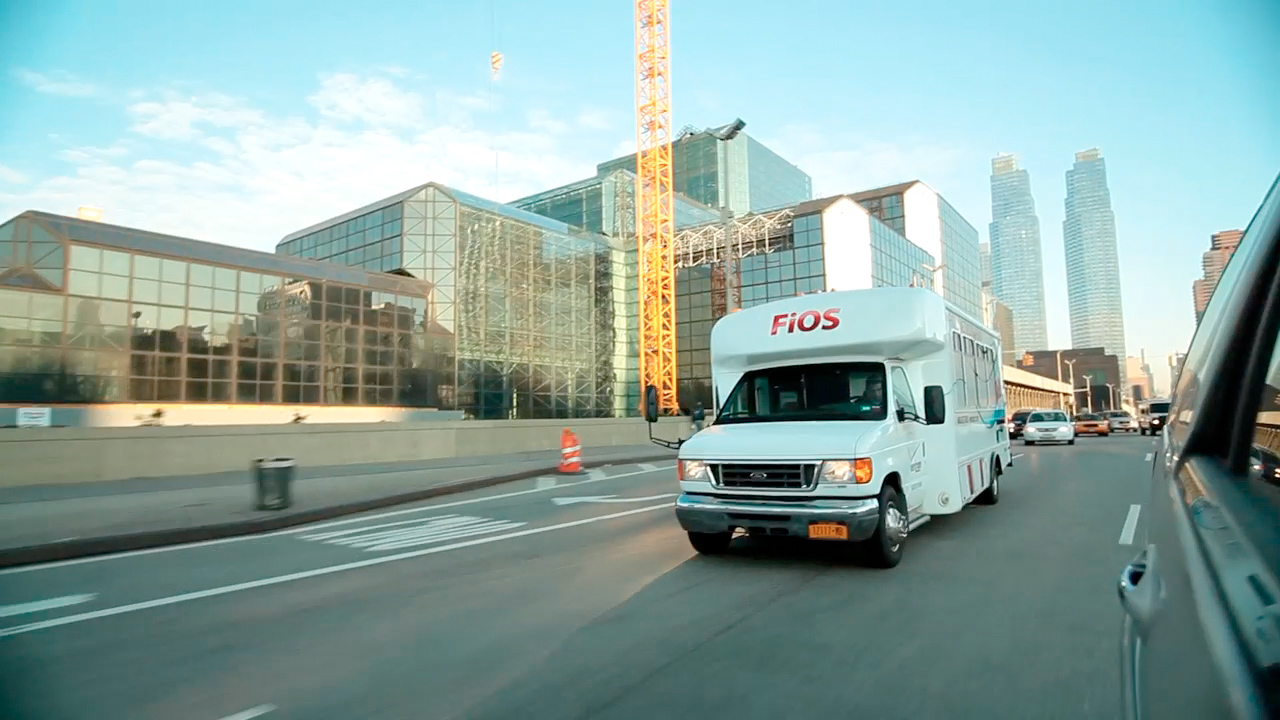 These are just some of the many benefits of Verizon's MAGIC Bus program – which is a carpool service for Verizon technicians. The buses pick up and drop off Verizon technicians at various job sites across NYC.
Each bus replaces up to 12 Verizon trucks, which means Verizon is removing roughly 250 trucks from NYC's streets, which also freeing 250 parking spots where those trucks would otherwise be parked.
According to the 2012 Emerging Trends in Parking report, approximately 30 percent of city traffic is caused by people searching for parking spots. So the Magic bus program reduces the amount of vehicles on the road searching for spots, while also reopening roughly 250 parking spots.
Seeing is believing
Check out the MAGIC bus in action in this video, and visit our infographic here. Follow @VerizonGreen to keep up with Verizon's Innovations in sustainability.