Meet the Blogger: Lana Wallpe From Walking the Off-Beaten Path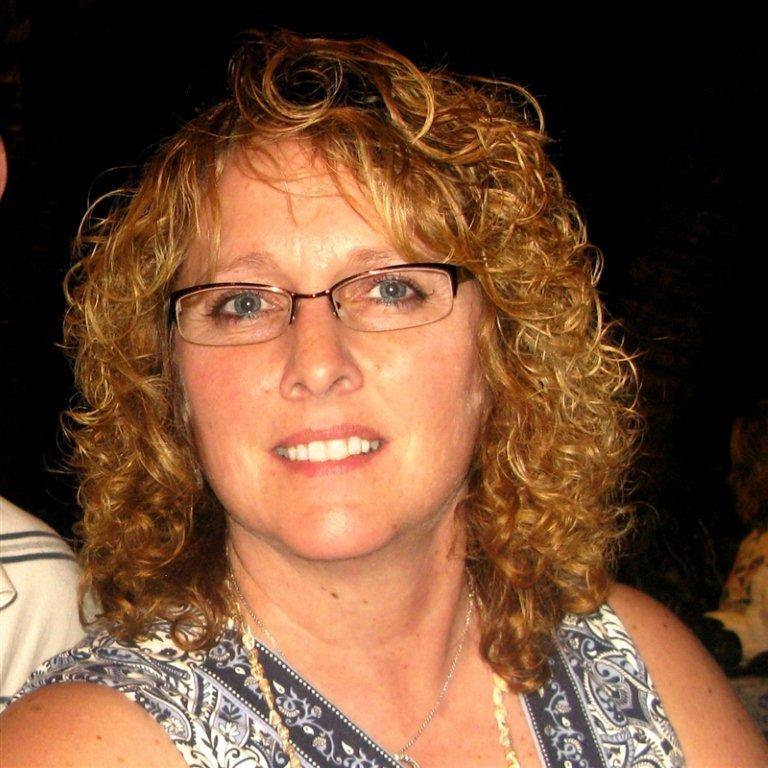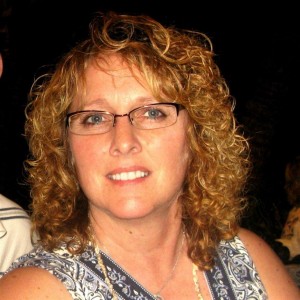 As part of our "Meet the Blogger" feature, today we'd like to introduce you to Hoosier Lana Wallpe, whose blog is Walking the Off-Beaten Path.
Give us a brief description of who you are and tell us about your blog.
Hi! I'm Lana Wallpe, and I blog at Walking the Off-Beaten Path. After teaching high school English for 18 years, I retired to help on our farm. I actually retired because there had to be a perk for being 40 and pregnant, and because the drive and job were just going to be too much. Ten years later, I am a mother of two girls who are ten and eight years old, and I can drive a combine, give cows shots and pretty much do whatever I need to do, SHORT of driving one of the semis, to help out here on the farm.
What's your favorite part about being a blogger?
My favorite part about blogging is getting to chat with other people practically all over the globe. Cows are many things, but they are not too talkative, so blogging helps me have adult conversations with actual adults!
What's one of your favorite blogging moments?
I think my favorite blog moment is whenever my group, Real Farmwives of America, gather together in the same room to brainstorm, learn, laugh and share. This is such a dynamic group, and I learn so much from them every time we meet or I read one of their blog posts.
What's your one "can't live without" app?
My "can't live without" app has to be The Weather Bug. I have many apps that I love, but The Weather Bug is a life saver, safety warner, predictor of plans and so vital when we are planting and harvesting. I'm kind of OCD and Chicken Little all rolled into one when I see a storm coming. I'll call out to my husband, father-in-law and neighbor because none of these men have smartphones. Note: neighbor Mike just bought his first iPhone, and my husband is thinking it's time he took the plunge.
What was your "AHA" technology moment?
You might say that my very first "AHA" moment came when I required all of my students to type their essays! It saved YEARS on my eyesight! However, the power of social media to influence and project information amazes me every day.
How long have you been reviewing Verizon devices and services and what are a few of your favorite Verizon devices and why?
I've been reviewing Verizon products since volleyball season (that's how I think around here). We started with the Samsung 7.0 Tablet, then moved on to the iPad the first of December. The girls both used the 7-inch tablet, but they fell in complete love with the iPad. I'm not sure if it is because of the larger screen or bigger selection of apps, but they were all over it, and even Tall Guy, as I call my husband on my blog, was seen checking out John Deere tractors on it when his computer crashed! Who knew? I'm currently in love with a little thing called FitBit! It is little but MIGHTY when it comes to helping me track my activity and fitness level as I once again journey down the road to a better mind and body!
What's a good personal motto to live by?
A good motto to live by? Sheesh! I'm an English teacher with a father who taught history, so all sorts of words are flying through my head. I love Shakespeare's message, "To thine own self be true." If you are true to yourself, you will be a blessing to everyone around you. Benjamin Franklin gave us a wealth of quotable quotes, but his "Haste makes waste" comment works best for the farm. We farmers are slow and steady folk until we see the rain coming! "He chose poorly," an observation from the old knight in Raiders of the Lost Ark: The Quest for the Holy Grail, might be my favorite because life is all about choices and accepting our responsibility for them.
Who influenced you most and why did that lead you to blogging?
I'm not sure who has influenced me most, but if it comes to my blog, my group of incredible ladies at Real Farmwives of America truly inspire me. From farm wives to business-savvy Ag women, these ladies across the country are fighting with words, pictures and actions to show America that what we farmers do has value, credibility, thoughtfulness, humanity and a driven purpose to provide healthy, affordable food for our country and throughout the world.
Make a prediction about technology based on where you'd like the world to be 10 years from now.
My prediction for ten years into the future with technology is that we are getting closer and closer to one of my favorite shows, Star Trek. I don't think Scotty will be beaming us up, or anywhere, any time soon, but communication is going to take off, and we are going to have to become very careful in what words we place value. Everyone will have a voice in the world in ten years, and we will probably be able to see them as they speak.
Thanks for letting us feature you, Lana!
For more Verizon Wireless news, subscribe via RSS feeds in the right rail.