Meet the Blogger: Anthony Domanico From Techgress.com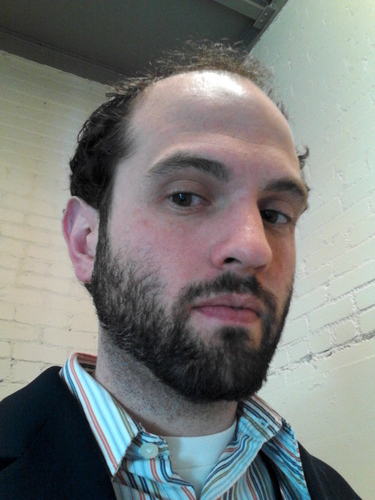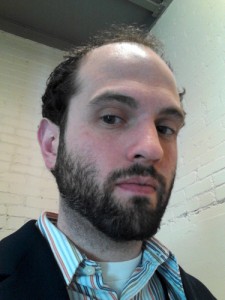 As part of our "Meet the Blogger" feature, today we'd like to introduce you to Anthony Domanico (@ajdomanico), owner and editor-in-chief of Techgress.com.
Give us a brief description of who you are and tell us about your blog.
I am a freelance technology journalist with over three years of experience covering mobile technology. Most recently, I launched Techgress and serve as the editor-in-chief of that publication. My work has been featured at Android and Me, IntoMobile and Popular Mechanics.
What's your favorite part about being a blogger?
The best part about being a blogger is to be continually on the cutting edge of a topic you're passionate about. For me, blogging serves to satisfy two passions of mine, technology and writing. I love to write, and have been interested in journalism from an early age. I grew up reading the newspaper nearly everyday from my early teen years, and while the medium has changed in light of the movement to online content, the obsession has stuck with me.
I've also been passionate about technology for as long as I can remember. We had some of the earliest computers in our household from the time I was five or so, and I started building my own computers at around age 13. I was also heavy into video games since the Atari days, and wasted many a Saturday at the local arcade.
What's one of your favorite blogging moments?
As draining as the show tends to be, one of my favorite moments in blogging was the 2011 International Consumer Electronics Show. It was my first true trade show covering consumer technology, and I was taken aback by just how massive of an event CES is. I was reminded of the scope at this year's show after missing 2012, and I can't wait to go back to Vegas next year.
What's your one "can't live without" app?
Tweetbot for iOS. I'm an avid twitterer, and Tweetbot for iOS is the best Twitter app I've found and I use it often.
What was your "Aha!" technology moment?

My "Aha!" moment was the first time I opened up a computer and figured out exactly how everything worked. That sparked the fascination for me, and there have been multiple gadgets and gizmos in my life ever since.
How long have you been reviewing Verizon devices and services and what are a few of your favorite Verizon devices and why?
I've been reviewing Verizon devices since sometime in 2011, meeting my PR contact at the launch event for the Droid Charge in Minnesota. Of course, the Charge is nowhere near my favorite Verizon device, that honor would likely go to the Galaxy Nexus (one of my favorite Android devices to date, due to the fact that it runs stock Android), as well as the 5" HTC Droid DNA. I love HTC devices and the Droid DNA is one of the best thus far.
What's a good personal motto to live by?
A motto I choose to live by was borrowed from the late Steve Jobs. In his address to the graduating class at Stanford, Jobs stated:
"For the past 33 years, I have looked in the mirror every morning and asked myself: 'If today were the last day of my life, would I want to do what I am about to do today?' And whenever the answer has been 'no' for too many days in a row, I know I need to change something."
This has really stuck with me, and I ask myself this question nearly every day. Life is way too short to not do what you're passionate about, and I'm thankful that most of the time anyway, my answer has been yes. That's not to say it's been easy, and I've had to make many painful changes because of it, but I've always ended up in a better place. It's not always easy to follow, but you'll thank yourself in the end.
Who influenced you most and why did that lead you to blogging?
There have been a lot of people who have influenced me throughout the years, but what got me into blogging was my wife. For a few years after undergrad, I toyed with the idea of going to graduate school to earn a Ph.D. in Social Psychology or Sociology, which my wife finally found out was a passion for research, societal trends and writing. With five years of school in another state pretty much out of the question, I decided to take that passion and turn it into writing, and I've been doing it ever since.
Make a prediction about technology based on where you'd like the world to be 10 years from now.
Man, that's a tough one. I want to see technology evolve to the point where we have devices that help us gather information about the world around us, but are so unobtrusive that we don't really realize we're doing it. We need technologies which encourage us to spend more time disconnected, or connecting with the world and people around us instead of a screen.
That said, given the popularity of Google's Project Glass and the rise of smart watches and other connected devices, we'll likely see this play out in a way that leaves us more connected with online social networks and less with our real social networks, but that's a topic for another day. A book, perhaps?
Thanks for letting us feature you, Anthony!
For more Verizon Wireless news, subscribe via RSS feeds in the right rail.