Meet the Blogger: Brad Sams from Neowin.net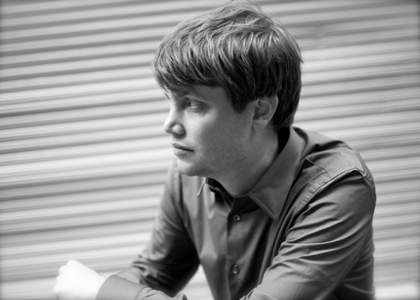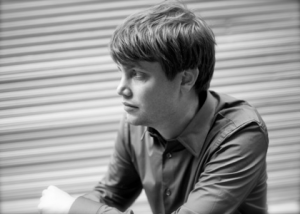 As part of our "Meet the Blogger" feature, today we'd like to introduce you to Brad Sams, an editor at Neowin.net.
Give us a brief description of who you are and tell us about your blog.
I am the Senior News Editor for Neowin.net, which was founded in 2002. We cover a wide variety of technology news with a focus on Microsoft and the companies that work with or compete against the software and hardware giant.
What's your favorite part about being a blogger?
Easy: having a voice within the industry. As Neowin has grown, our footprint has given us the ability to start waves within the tech community when we hit the mark for original and quality content. Being able to reach across the globe with the simple press of "publish" is an incredible feeling that I will never get used to and I am still astounded when I see my content referenced on other publications.
What's one of your favorite blogging moments?
There are tons of moments over the years, but one of the more recent highlights has been Microsoft using my content in an advertisement. Seeing an advertisement that uses something I have said in a post while reviewing a product is quite a remarkable feeling and it reinforces my idea that pressing "publish" on a post has a profound impact.
What's your one "can't live without" app?
Twitter. I am a prolific user (@bdsams) of the social service and it has helped to connect me with others in the industry. Without Twitter, I would likely be lost on the web.
What was your Aha! technology moment?
On a recent trip to Italy, I took a Droid Pro from Verizon with me and was able to stay connected to everyone back home and, of course, constantly tweet pictures of all the architecture that Rome has to offer. It's incredible how you can be so far physically apart from friends and family but thanks to technology, you are only a few clicks away.
How long have you been reviewing Verizon devices and services and what are a few of your favorite Verizon devices and why?
I believe it was the Summer of 2010 where I was able to linkup with Laura (@VZWLaura) and convince her to send me a few devices for review. Since then, it has been a non-stop train of Verizon devices coming to my house for review.
There have been quite a few memorable devices over the years, but I still have a soft spot for the Motorola Xoom. It was one of the first tablets that started the anti-iPad wave. Since the launch of that device, we have seen hundreds of tablets hit the market and with each new release, new boundaries are being expanded.
More recently, the HTC 8X has been a pleasure to use on a daily basis as I am a big fan of Microsoft products. The 8X is at the top of the game for Windows Phones and seeing Verizon help to spread the landscape of what products and services are offered to consumers is always encouraging.
What's a good personal motto to live by?
Don't take life too seriously.
Who influenced you most and why did that lead you to blogging?
It would be hard to cite who has influenced me directly as there are a multitude of writers; any of the writers who were covering Microsoft before 2008 would be on that list, but my passion comes from my competitiveness and love for technology.
Make a prediction about technology based on where you'd like the world to be 10 years from now.
In 10 years from now, our cell phones will be our casual computers. No longer will you have separate machines in your life - your phone will be the end all solution, the only thing that will change are the screens your phone connects too.
Thanks for letting us feature you, Brad!
For more Verizon Wireless news, subscribe via RSS feeds in the right rail.