Meet The Blogger: Chance Miller From BriefMobile.com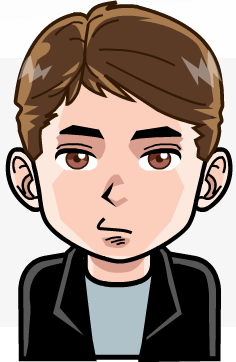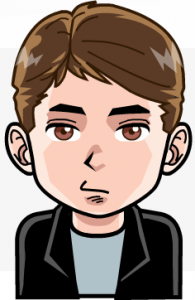 As part of our "Meet the Blogger" feature, we'd like to introduce you to Chance Miller from BriefMobile.com, a news blog dedicated to all the latest mobile device news, rumors and reviews.
Give us a brief description of who you are and tell us about your blog:
My name is Chance Miller and I write for BriefMobile.com. BriefMobile is a site that covers everything mobile. It was founded about two years ago, but I didn't join until this year. Prior to BriefMobile, I started TheAndroidInvasion, which focused solely on the Android operating system. I left Android Invasion in November of this year to write full time for BriefMobile and become the Assistant Managing Editor.
What's your favorite part about being a blogger?
This is a hard one because I love so much about blogging. I've met some wonderful people doing it. The cool thing about meeting people via the Internet is that they can be anywhere in the world and you can get to know them just as well as you can your local friends. But my favorite part about blogging would have to be getting to review devices. Every time I see the FedEx truck pull up to my house I'm like a kid on Christmas morning. Reviews are a lot of work, but getting to play with nearly every phone that comes out makes it worth it.
What's one of your favorite blogging moments?
My favorite blogging moment would have to be when I had my first article get picked up by Techmeme, which is a website/service that aggregates the top tech stories. It was kind of amazing to see that people were actually reading my work and liked it so much.
What's your one "can't live without" app?
Like most bloggers, I have a ton of apps on my phone, which currently is an iPhone 5, but my favorite app would have to be the Twitter client Tweetbot. In my opinion, Twitter is one of the best services out there. It allows you to meet so many people and opens you up to a whole new world of opportunities. If it wasn't for Twitter, I wouldn't be writing for BriefMobile today.
What was your Aha! technology moment?
I don't really have one Aha! moment because I've learned so much in the last five years, but the biggest would have to be WordPress. The service makes it so incredibly easy to launch and manage a blog for those of us who can't code very well at all. WordPress makes it look like you actually do know what you are doing because it is so customizable that you'll never find another blog that looks like yours.
How long have you been reviewing Verizon devices and services and what are a few of your favorite Verizon devices and why?
I've been reviewing Verizon devices for about a year now and there are several that I have really liked. I loved the Samsung Galaxy Tab 7.7 and its gorgeous display. I also really liked the 4G LTE Hotspot I was sent. But my favorite device by far was the HTC DROID DNA. I liked it so much that I didn't want to send it on to the next reviewer.
What's a good personal motto to live by?
Appreciate what you have. Life's short and you never know what could happen tomorrow that changes your life forever.
Who influenced you most and why that led you to blogging?
There isn't one specific person who led me to blogging, but the person who really got me into technology would have to be Leo Laporte. He started the TWiT.tv netcasting empire, which grew from him broadcasting in a room as small as a closet to a multi-million dollar business in about five years.
Make a prediction about technology based on where you'd like the world to be 10 years from now.
I really hope that in ten years, technology will continue to catch on with mainstream people and become a bigger part of everyday life. For bloggers, it's already a huge portion of our lives, but there are still so many areas where technology needs to improve and could be implemented. For instance, schools could benefit from iPads. Kids would no longer need to carry around 50 pounds of expensive books and could store everything on a tablet instead.
Thanks for letting us feature you, Chance!
For more Verizon Wireless news, subscribe via RSS feeds in the right rail.