MiCTA Inks New Agreement With Verizon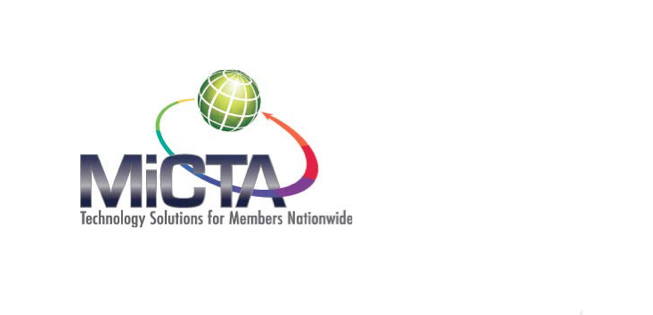 A newly forged and expanded agreement between MiCTA, a nationwide group-purchasing organization, and Verizon Enterprise Solutions will provide state and local government agencies, K–12 schools, colleges and universities, libraries, and nonprofits with access to a broad array of advanced communications and information technology solutions.
Under the new agreement, Verizon is expanding the scope of available solutions, adding services such as cloud computing, managed hosting, mobile device management and content delivery capabilities through Verizon Digital Media Services, as well as expanded network and desktop security, and professional consulting services. More information on the full suite of Verizon services offered to MiCTA members can be found here.
In addition, certain purchases made by schools and libraries may qualify for Universal Service Fund e-rate funding, a Federal Communications Commission program that helps schools and libraries obtain affordable broadband. The application period for funding year 2015 opened on Jan. 14 and runs through March 26.
"Verizon offers our members a superior combination of technology, service, expertise and value," said Tim von Hoff, chief operating officer of MiCTA. "In addition to Verizon's traditional services, our members can access a broad spectrum of the company's advanced data networking, VoIP, collaboration, security, cloud computing and mobility solutions through this expanded master services agreement."
MiCTA, previously known as the Michigan Collegiate Telecommunications Association, offers its thousands of member organizations a common master services agreement for the purchase of a wide array of communications and information technology solutions to help reduce the costs, complexity and risks of traditional contracting.
The new agreement between MiCTA and Verizon runs through 2016 and replaces an existing one that was set to expire in August 2015. The original MiCTA-Verizon agreement was signed in October 2010.
"MiCTA and Verizon have forged an agreement that will benefit government and education client across the U.S.," said Maggie Hallbach, vice president – state and local government sales, Verizon Enterprise Solutions. "By leveraging MiCTA's efficient and flexible procurement process, Verizon is ready to deliver its portfolio of advanced communications and IT solutions to help state and local government agencies and educators modernize their IT operations to drive the efficient delivery of services to citizens."
The new offerings join the options already offered by Verizon to help state and local governments and schools enhance their operations and deliver essential services to constituents and students: advanced networking (broadband and satellite); voice (local, long-distance and Internet protocol); managed and professional services; security services; data center colocation; business continuity consulting services; mobility and managed mobility; cloud-based unified communications and collaboration; and a full suite of audio, interoperable video and Web conferencing solutions.
Verizon is a leading provider of advanced IT and communications services to governments around the world. Visit the Verizon Public Sector website for more information.