Minecraft is coming to a classroom near you
Minecraft is coming to a classroom near you
An education edition of the addictive game hits schools in September, and we spoke with a teacher who tested it.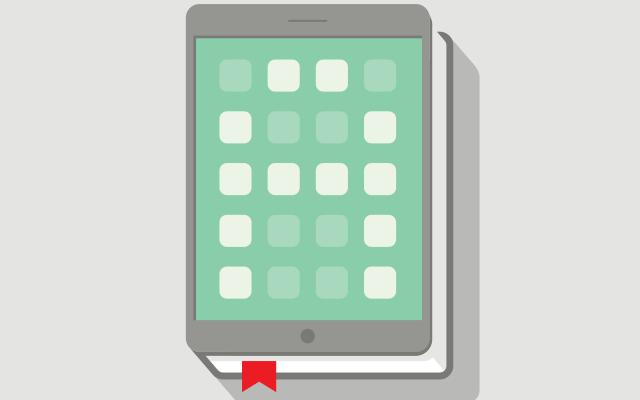 Minecraft, a gaming sandbox that allows the player to create order from chaos on a deserted island, is difficult to explain. It has been likened to Lego, but with monsters, farming and more challenges than simple blocks could ever provide. Kids have become addicted to it, which is a good thing when you consider the amount of creative energy, imagination and problem-solving that's involved. So with the popularity of Minecraft consistently growing, the team behind it (which now includes Microsoft, who purchased Minecraft for $2.5 billion in 2014) is bringing the game to the classroom with Minecraft: Education Edition, in hopes of turning an addictive game into an addictive learning tool.
Last year, the company ran a Minecraft: Education Edition pilot program in Basking Ridge, NJ, where teacher Steve Isaacs introduced it in his classroom at William Annin Middle School. Isaacs' small group of four students helped beta test the edition, which will launch this September. "They were able to test one another and give feedback, with the heightened experience of it being for a highly successful commercial game," Isaacs explained, adding that his students "built amazing structures with redstone, a component that allows them to automate functions in the game by building electric circuits."
Isaacs considers Minecraft to be not only a great education tool, but a terrific example of game development, which is especially important in a classroom like his - Isaacs developed and teaches an online game development course.
Aside from holding students' attention, Isaacs believes that Minecraft has the power to shape teaching and learning in a new way, explaining that "educators are often seen as the keeper of the knowledge, but Minecraft taught me that this does not have to be the classroom way." He found that creating a space for Minecraft in the school environment empowered his students, and the learning experience often had him on the other side of the teacher's desk. With tools like Minecraft, students can become co-creators in the learning process.
Isaacs says that during the beta run, his students created games in the education edition, which he recalls "presented challenges at times compared to the original version of Minecraft, so this provided them with an opportunity to create alternate ways of doing things and in turn provide feedback to the development team at Microsoft." This was a highlight for his group, who "really enjoyed the features that were unique to the education edition, including the camera, portfolio, building commands and the ability to export their games for easy portability between school and home."
According to an American Psychological Association (APA) study, video games have proven to increase brain function, problem solving skills, spatial reasoning, memory, attention span, strategic planning and more. This will all be taken to another level with the introduction of PiperEDU, a kit that will allow students to play Minecraft, but not until they build their own computer, learning coding along the way.
Piper, a start-up that has raised millions since its inception in 2014, will bring their kits to K-12 classrooms. The Piper kit will reportedly "come with a Raspberry Pi 3 microcomputer, an LCD display, a power bank, a speaker and a wooden case that forms the computer's chassis," as well as extra parts in case something gets lost or broken in the classroom.
When Minecraft: Education Edition comes to the classroom this September, it will be priced from $1 to $5 per license, and include a camera, chalkboards and non-player characters who will offer additional guidance via narration. PiperEDU will cost schools $250 per four units, though teachers will have the option to rent two for $100 per month.
Isaacs believes these tools will all enhance learning, allowing teachers "to immerse students in experiences in a deeper way than reading or hearing about the content would. Games allow us to learn through trial and error. It's all about meaningful, authentic experiences, and students can demonstrate their understanding in powerful ways when we get out of their way."