MN Youth Challenged by Verizon HopeLine to Create Representation of What "Real Love Is"
MN Youth Challenged by Verizon HopeLine to Create Representation of What "Real Love Is"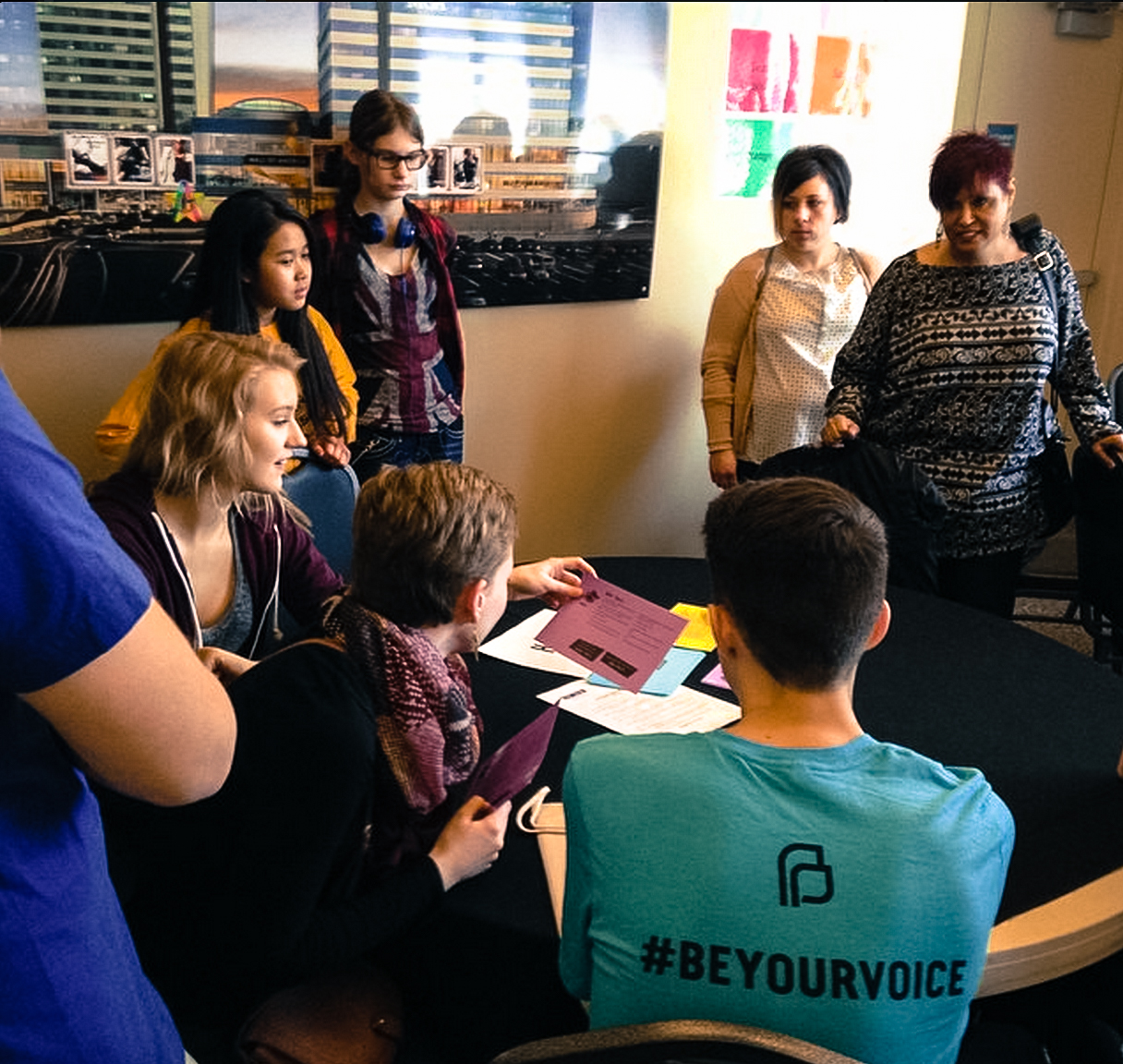 Updated March 17, 2015
MCBW and Verizon congratulate the winners!
The Rochester Teen Council took home the top grant award from the 2nd annual "Real Love Is…" Social Tech Challenge.
The winning programs that will receive HopeLine® from Verizon grants awards are: Rochester Teen Council, (Rochester, MN) $1,500; Ames Teen Group-Opportunity Neighborhood, (New Brighton, MN) $1,000; and Duluth Teen Council, (Duluth, MN) $500.
You can view the winning video submissions at http://mcbw1978.tumblr.com/.
For complete grant award announcement visit: bit.ly/1CptlIC.
How would you describe what "real love is?" That's the challenge presented to youth groups across Minnesota in the second year of the "Real Love Is…" Challenge, presented by the Minnesota Coalition for Battered Women (MCBW) and HopeLine® from Verizon.
Approximately 100 youth and facilitators met in February–Teen Dating Violence Awareness Month–to take part in a day-long Youth Leadership Summit at the Mall of American in Bloomington, MN. They attended a training session and networking session to talk about teen dating violence and to kick-off to the "Real Love Is…" contest.
The Duluth Teen Council, winners of the 2014 "Real Love Is…" Challenge, co-presented at the summit. The council introduced an interactive role-playing activity the group purchased with their winnings from last year's challenge called "In Their Shoes," which allows participants a chance to experience real life situations involving teen dating violence.
"We're really excited to have the opportunity to work with Minnesota Coalition for Battered Women and Verizon Wireless to raise awareness for teen dating violence," said Maliita, one of the group's council members.
Katie Kramer, program manager for MCBW, said this year's contest opens the door to creativity for the youth groups. "We're expanding the contest to be any artistic, creative expression of what real love is to the youth groups," MCBW Program Manager Katie Kramer said. "We are really excited about the possibilities, and excited to see what submissions we're going to get."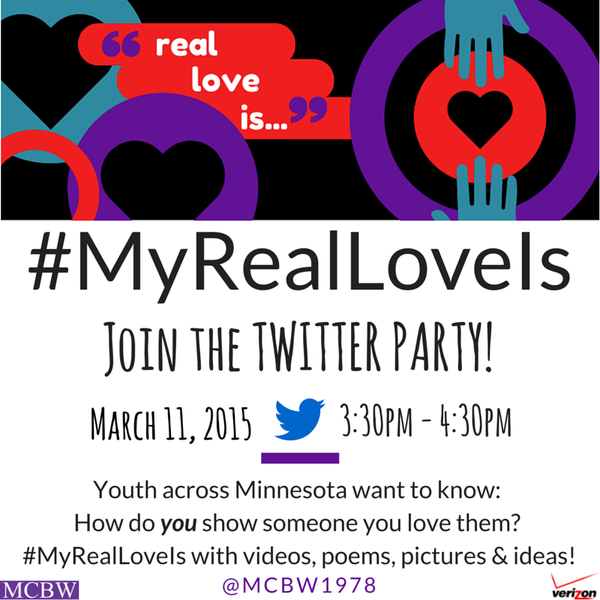 Contest submissions require youth leaders to present their idea of "real love" through art images, spoken word, written word or some other artistic representation of the theme and create a video entry by March 10. The winning team will be announced March 15 based on entries submitted to MCBW's Tumblr page, and the top three teams will receive grants from the HopeLine by Verizon program.
Going along with the challenge, each group is encouraged to participate in a Twitter Chat hosted by @MCBW1978 on March 11 focused on topics around the challenge, the summit and teen dating violence. Join the chat from 3:30-4:30 p.m. CST using #MyRealLoveIs, @MCBW1978 and my Twitter handle, @My3Screens.
For more Verizon Wireless news, subscribe via RSS feeds in the right rail.