Mobile Sharing Captures Experience of Saint Paul Winter Carnival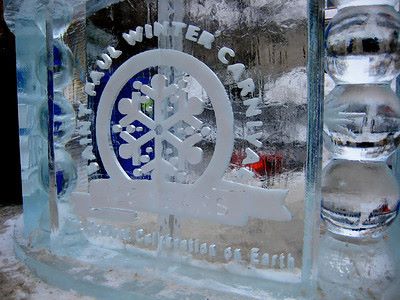 Minnesota has experienced 37 or more nights of subzero temperatures, marking it the 17th coldest winter in history to-date. However, that hasn't stopped heartland residents from strapping on their winter boots and down coats to celebrate the season.
The Saint Paul Winter Carnival has been a tradition for 125 years and attracts nearly 350,000 visitors to the capital city in Minnesota during the first two weeks in February.
The Verizon team took to the streets during the Winter Carnival to see how attendees were sharing their experience with friends and family at events like the Rice Park Ice Carving Competition, Moon Glow Parade and Vulcan Victory Torchlight Parade. Here's a short video overview we put together:
According to Digital Buzz Blog, 4.2 billion people are accessing social media sites from their mobile devices, and they are sharing almost 350 million photos on Facebook, more than five million photos on Instagram and approximately 400 million tweets on Twitter.
Patrons of the Winter Carnival are supporting those numbers. When asked how they are sharing their experience with friends and family there was one consistent theme: social media apps on their smartphone.
Andrew Keene, a college student at Carleton College in southern Minnesota, used the GPS on his smartphone to find his way to his first time attending the Winter Carnival. "It is crazy how many people are here braving the cold. I am just blown away by the ice sculptures - I will definitely be posting a few photos to Facebook," he said.
The Parades of the Winter Carnival are highlights for people attending the events. Each parade brings its own character, but is always filled with Winter Carnival Royalty, mischief from the Vulcans and spectacular float displays perfect for photo ops.
"I'm going to take photos at the parade to share with my friends in warmer climates," said Mallary Von, a Torchlight Parade attendee from St. Paul, MN. She also joked that she uses her phone, "by taking her thumb out of her glove."
The Polar Vortex couldn't hold Minnesotans back from enjoying the sights and sounds of the Winter Carnival in St. Paul!
For more Verizon Wireless news, subscribe via RSS feeds in the right rail.