Mobile Tech Gives Small Business a Boost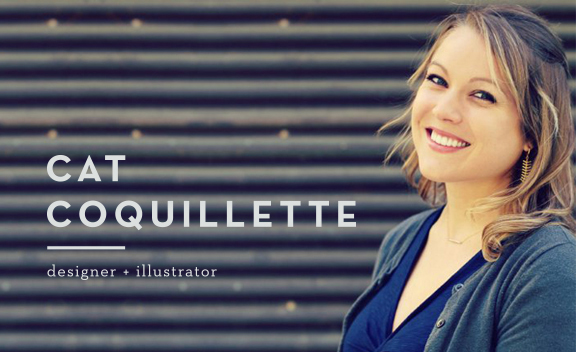 Cat Coquillette is a multidisciplinary designer and illustrator living in Kansas City, MO. She enjoys a wide gamut of creative work, including illustration, logo design, branding, packaging and interactive design. Cat works as a designer at Willoughby Design, a branding design firm with offices in Kansas City, MO and San Francisco, CA. Her work for Willoughby has been featured in numerous publications, including Communication Arts, The Dieline, Packaging Design Served and Design Work Life. Cat also enjoys working on personal projects, such as honing her painting, drawing and calligraphy skills, as well as selling these illustrations online. Read on as Cat shares how she uses mobile tech to sell her work through online shops. (Disclaimer: We loaned Cat the Samsung Galaxy Note 4 to test out its new features.)
I spend my nine-to-five as a graphic designer at Willoughby, but that doesn't mean my creativity turns off the minute I leave the office. I spend my evenings in my studio space creating illustrations, photographing final pieces and selling them through online vendors. Illustrating has always been my passion, and I've recently begun to evolve it from a hobby into a business. This transition has required a great deal of help from mobile technology to run my trade.
One of the keys to selling my work has been promoting my brand. Social media has been integral to this. I photograph my paintings with my DSLR and upload it to my phone via the Canon CameraWindow app. The app makes it easy for me to transfer images shot with my Canon to my mobile device. From there, I post my work to Instagram, Facebook and Twitter with the link to purchase. I also like to capture and share works in progress. I find that this tells a compelling story of how a particular piece grows along the way.

Not only do I use my mobile device to post my work on social media, I also use it to stay in touch with fans and fellow designers. I chat, answer questions and share sneak peeks of upcoming prints. With mobile alerts, I am instantly updated when someone likes, hearts, retweets and comments on something I've posted.
I sell my work through a variety of sites– Society6, Nuvango, Casetify, Redbubble and Etsy. My paintings can be reproduced as art prints, canvas prints, cases for iPads, laptops and mobile devices (including the ultra-slick Samsung Galaxy Note 4), apparel, pillows, clocks, rugs and even duvet covers.
Customers often message me to ask questions, and it's important for me to reply quickly. It's incredibly convenient for me to pick up my phone and shoot them a quick response. This attention to customer service is essential to maintaining a strong and reliable business.
Once I've prepped my artwork for sale, promoted my designs and messaged with my customers, the real fun begins–monitoring sales. I've downloaded mobile apps from each site I use, and I'm able to monitor my sales statistics, trends and comparisons. I even get mobile alerts when a customer places an order; everything is literally at my fingertips.
As Small Business Saturday approaches on November 29, 2014, I encourage you all to shop small and check out a local business, whether it's brick-and-mortar or online!
You can follow Cat and her eye-catching designs on Instagram and Twitter @catcoq.